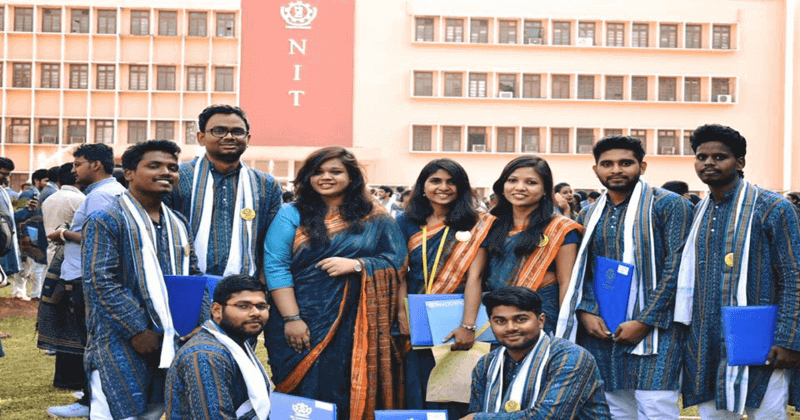 Indian School of Mines(ISM) established in 1926 and got IIT status in 2016, introduced a new law rooted in the Indian tradition for its students. In the first convocation after ISM acquired the status of an IIT, students were asked to wear the traditional dress instead of the "colonial gown" and also an offer for them to take the pledge in Sanskrit. About 3835 students of 2015-16 and 2016-17 will be given degree during the convocation ceremony on June 19.
Dean of Infrastructure J K Patnayak informed the reporters that the boys would wear pale white or pale cream Kurta-pyjama and the girls would wear off-white saree with matching clothes or off-white or pale cream salwar kameez. Besides the students have to carry a stole.
See also:Digital Bhagavad Gita in vogue thanks to IIT Kanpur
Though it is not mandatory to take the pledge in Sanskrit. Students who wish to take the oath in Sanskrit can do so without any hesitations. Those who wish to pledge in English can do so.
Telling to the media that the students would be presented with the degree by IIT ISM Director Rajiv Shekhar, Patnayak added that about 1500 students had got registered to take the degree personally in the dress directed by ISM.
The programme had been scheduled to conduct on May 25 to which Prime Minister Narendra Modi was decided as the Chief Guest. But that programme did not happen as the PM couldn't attend it due to some unavoidable circumstances after which it was rescheduled to June 19.