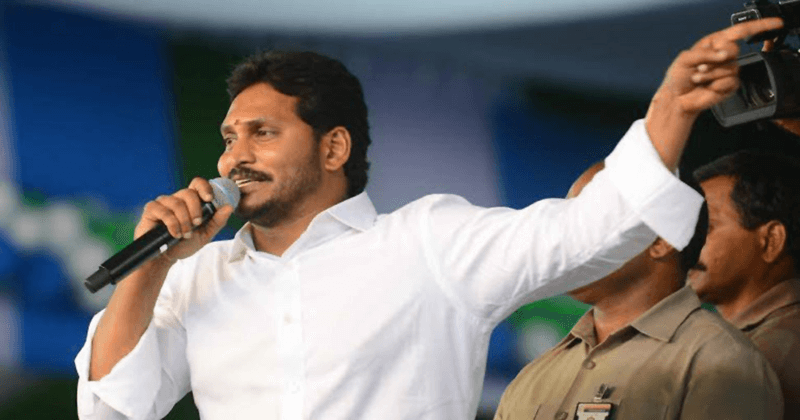 Andhra Pradesh opposition party seems to hate exit poll surveys nowadays. A poll survey released by Andhra Jyothi had drawn flak from the YSR Congress as the survey gave Telugu Desam Party(TDP) 110 seats against 102 in the last election. The survey predicted an upper hand to the ruling TDP Party on the Andhra's special Status issue. However, everything has not gone well with the YSR Congress.
But the survey seems to be biased in a way, as it gave negative results to some of the ruling party leaders, especially to Minister Ganta Srinivasa Rao, who is not in good terms with the Andhra Jyoti media baron. Anyhow the survey projected Chief Minister Chandrababu Naidu as the best leader available in the state right now.
See also:Andhra's new capital Amaravati to be modeled on Singapore
YSR MLA from Narasaraopet in Guntur district, Gorripeddi Srinivasa Reddy protesting strongly against the survey dared TDP to face by-elections if they were so sure about their victory. He asked TDP to get the 22 defected MLAs resigned to their seats and seek a fresh mandate if the survey's claims are to be believed.
The TDP has been building a positive image among the people of Andhra Pradesh through the claims on their policies like uninterrupted power supply, cement roads and drains, toilets and houses, pension and insurance etc. They also have exhorted to the people about Polavaram, Amaravati and other investments in the state. Chandrababu Naidu is confident of facing the elections with the focus on these programmes and schemes.
YSR Congress has disapproved of these schemes and says that people are waiting for a chance to defeat TDP. Srinivasa Reddy said that the TDP Government had failed to implement their key poll promises like total loan waiver to the farmers, job for every house and unemployment stipend, reservation for Kapus and other castes. He hoped that the public anger on these issues would help YSR Congress to make a win.
YSR Congress classified the crowd at Jaganmohan Reddy's Praja Sankalpa Yatra as an indication to the increasing anti-incumbency and said that TDP's defeat was certain.