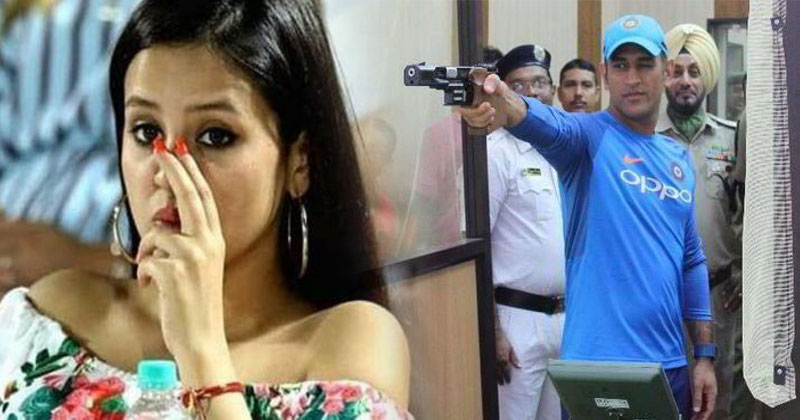 After procuring his license for the gun in 2010 former team India skipper Mahendra Singh Dhoni's wife Sakshi Dhoni has also applied for arms license citing threat to her life.
According to reports in Zee Media, Sakshi has applied for either a pistol or a .32 revolver. The report also said that Dhoni's wife asked for the license stating that she is mostly alone at home and also has to move around alone for private work. She said that this puts her life in danger and hence she needed to a buy a weapon.
MS Dhoni in 2008 had applied for a 9mm gun. The Ranchi district administration at that time had sought a character certificate from Dhoni before sending his application to the Union Home Ministry.
After being turned down at first, former team India skippers application was finally approved in 2010. Last year MS Dhoni showed his shooting skills at Kolkata Police Shooting Range ahead of India vs Australia second ODI against Australia.
Also Read: King of Guns!! Dhoni's shooting skill video went viral
In a video posted by Kolkata Police on their Facebook page, Dhoni is seen aiming with a pistol and firing a couple of rounds.
The Facebook of Kolkata Police read "Our inbox is getting flooded with requests for posting a video clip of MS Dhoni sharpening his shooting skills this afternoon at our range at Police Training School.