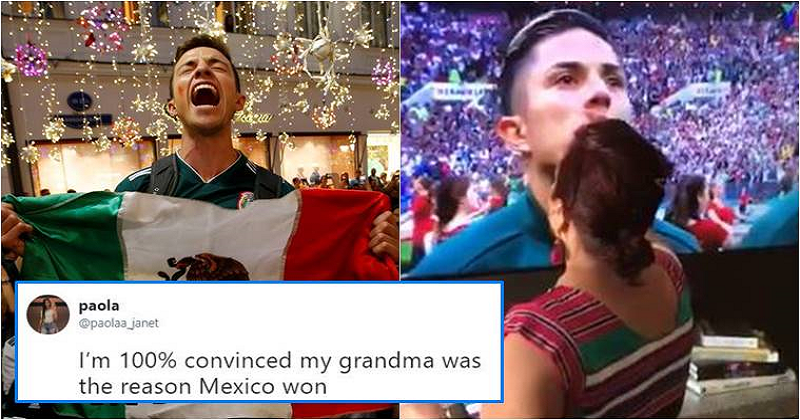 The ongoing FIFA World Cup 2018 has been quite unpredictable with first Mexico defeating Germany 1-0 and now Japan beating Colombia 2-1. There are some who will always attribute a victory or defeat to superstition. Remember Octopus Paul, the psychic octopus? This time Netizens have spotted a 'Grandma' who they feel is the reason behind Mexico's victory.
Read More: Days before the deadline, Election Commission rejects nomination papers of party leaders
A person by the name of Paola on Twitter shared a video of her grandmother who was standing in front of a television set and praying as the match between Mexico and Germany was about to begin. Along with the video she wrote, "I'm 100% convinced my grandma was the reason Mexico won." It took no time for the post to go viral, with over three lakh retweets and 11 lakhs likes at the time of writing. Wondering what the video was about? Watch it here:
I'm 100% convinced my grandma was the reason Mexico won pic.twitter.com/9jBRF5wFPE

— paola (@paolaa_janet) June 17, 2018
While it was a light-hearted tweet, it sure garnered attention on many social networking websites. Many people urged Paola to make sure that her grandmom followed the same routine before every match. Interestingly, people supporting other countries now want to borrow her as well.