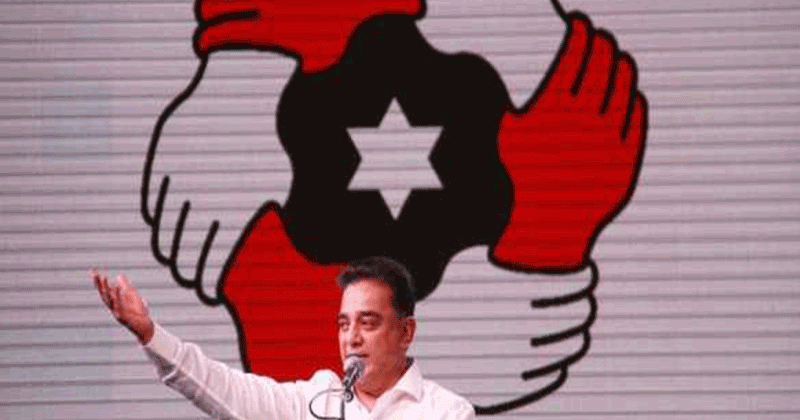 After a five-decade film career, Kamal Haasan has entered the tumultuous political scene in Tamil Nadu.
And now the actor-turned-politician is ready to register his party- Makkal Needhi Maiam officially.
READ ALSO: Kamal Haasan's Vishwaroop 2 trailer launch on June 11 by Aamir Khan.
And for that, he is all set to meet with Election Commission officials.
Kamal Hassan's and his party officials will appear before the EC today to initiate a formal registration of the Justice Party and the Election Commission. For this, Kamal and party executives have gone to Delhi. According to sources, they will meet Election Commission officials at 11 AM.