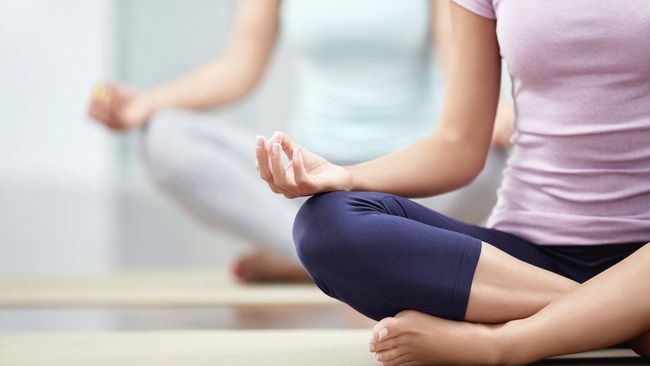 Yoga, a practice of exercises, breathing techniques and meditation that started in ancient India, has been touted as a way to boost physical and mental health for 5,000 years. But does yoga really work to improve physical arthritis symptoms like pain and stiffness, or psychological issues like stress and anxiety? YES.
In fact, yoga is proven to help people with arthritis improve many physical and psychological symptoms. Recent scientific studies of people with various types of arthritis show that regular yoga practice can help reduce joint pain, improve joint flexibility and function and lower stress and tension to promote better sleep. Yoga comes in many different forms but generally involves positioning the body in various poses along with coordinated breathing and meditation exercises.
Sharon Kolasinski, MD, a professor of clinical medicine and a rheumatologist at the University of Pennsylvania in Philadelphia studied the effects of yoga on people with knee osteoarthritis (OA). She found that subjects taking 90-minute, modified Iyengar yoga classes once a week for eight weeks reported significant reductions in pain and improvements in physical function, as well as noticeable improvements in joint stiffness. Yoga poses were modified to accommodate the fact that people with knee OA may not be able to bend their joints as far as others, and Iyengar yoga allows participants to use chairs, blocks or other aids to help them balance during poses.
"Yoga is definitely one option for people with arthritis. Not only for the exercise benefits, but it's also beneficial in the mind/body area, promoting relaxation and stress reduction," says Dr. Kolasinksi.
Subhadra Evans, PhD, a researcher at the University of California at Los Angeles Medical Center, agrees. After conducting a small study of the effects of six weeks of Iyengar yoga on a group of women with rheumatoid arthritis (RA), Evans was impressed by yoga's immediate, positive impact on people with a serious chronic disease. "I was surprised by how strong those results were," she says.
Participants filled out questionnaires to measure pain, disability, mood, function and other symptoms, and also sat down for personal interviews with the researchers to gauge their feelings about the yoga program and its effects on their RA.
"They all said that day-to-day levels of pain hadn't changed, but their relationship to the pain had changed. They were able to get through daily activities much more effectively, and had much more energy," Evans says. "I think if we had had them do yoga longer, we may have seen more significant changes in pain and other symptoms."
Still, Dr. Kolasinki warns: "You need to be taught by an instructor who understands your limitations." Postures should be modified to suit your needs, and props should be used to help you balance during poses. Because it allows the use of aids, Iyengar yoga, in particular, is often recommended for people with arthritis.