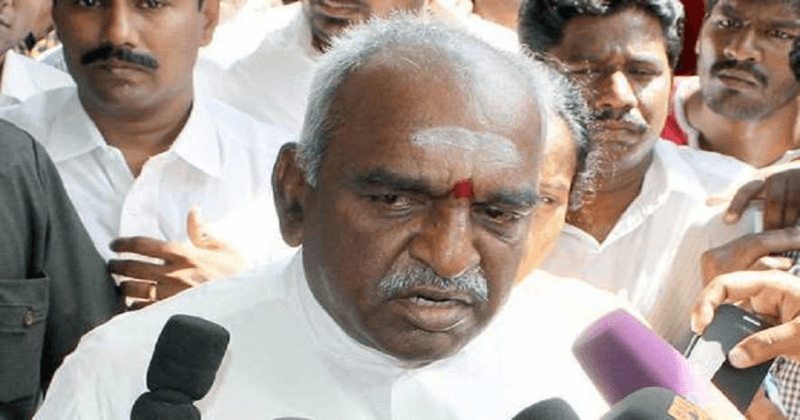 Union Minister of the state for Finance and shipping Pon Radhakrishnan on Friday offered Tamil Nadu, the Centre's help to rein in the terrorists there. Pon Radhakrishnan said that there were terrorists in Tamil Nadu and that CM Edappadi K Palanisamy, as well as a senior police officer, had talked to him about that.
"if the Tamil Nadu government seeks help, we will do it for sure.", he said when asked whether Centre would help Tamil Nadu in curbing terrorism.
Palanisamy's revelation is in consonance with Edappadi K. Palanisamy's remark that the police action was on the anti-social elements in anti-Sterilite protests.
See also:Sterilite Plant in Thoothukudi shut down
On June 4, citing the violent incidents on May 22 and 23 such as hurling of petrol bombs and damage to public property, he said in the assembly,"are they general public? There were, hence, some miscreants and anti-social."CM then had emphasized that no government should encourage those who indulge in violence and anti socials as it would lead to a big problem later.
Pon Radhakrishnan had strongly come against the killing of activists of right wing groups, including the Hindu Munnani leader Sasi Kumar in Coimbatore in 2016.The Minister stressed that Sasi Kumar was also a Tamil who could not bear his land getting destroyed by terror elements.
Sasi Kumar's murder is being probed by National Investigation Agency.
How ever some Tamil Nadu state ministers have come protesting against Pon Radhakrishnan's statements.Handloom Minister O S Manian said that Tamil Nadu was the only peaceful state in the country where there was no scope for terrorism, extremism and seperatism.While speaking to reporters in Thiruchirappali he appealed to Radhakrishnan that as a 'senior leader and minister' he should be guarded in his comments.
Tamil Nadu Information Minister Kadambur Raju said in Kovilpatti that Tamil Nadu was a haven of peace and that there had never been room for extremism in the state ever since Amma's days(in power).
"I am confident Naxalites, Maoists, Muslim extremists and extremist groups who promote secessionism in the name of Tamil have infiltrated many groups. There is a chance that they could have infiltrated the media also," Union Minister Pon Radhakrishnan said on June 20.
He then alleged that the protests seeking nod for Jallikettu in 2017 were a tria run by the terrorist organisations.
He warned the state of Tamil Nadu that if didn't act swiftly, the people of the state would face a big threat.
Ridiculing Edappadi K. Palanisamy, he said that if the former could not act against such extremists, there was "no point" for him to continue in power.
He considered that there was some kind of conspiracy behind the latest anti Salem expressway agitations.