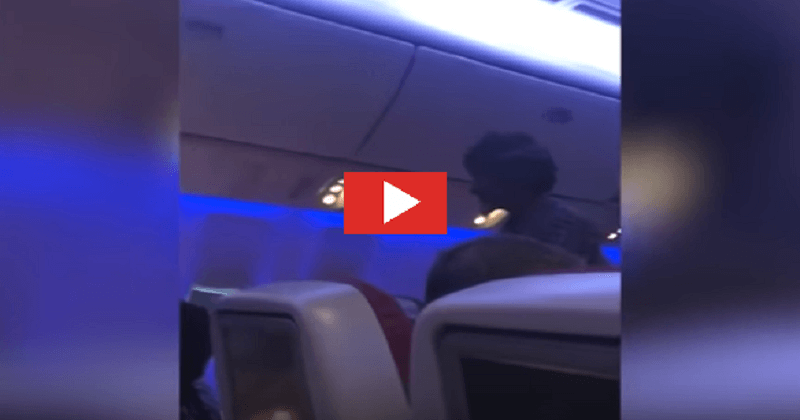 If there is one place where you least expect to find someone 'begging', it will be inside an airplane. But then a footage has surfaced where a middle-aged man held out a plastic pouch and pleaded for help on board of a Qatar Airways Flight from Doha to Shiraz, ignoring requests from Airline staffs to sit down. Some of the passengers willingly handed him the money, before the staff could do anything else. see video here:
video Courtesy: DailyMail 
A Pakistani bureaucrat, Danyal Gilani said "This video is made onboard a Doha-Shiraz flight. The so-called beggar, who is an Iranian deportee, speaking Farsi & the lady making the video is also speaking in Farsi".
see also: Air Asia airline staff acts "unprofessional and rude" to smoke passengers out of plane- Video
A Qatar Airways ticket from Doha to Shiraz costs about 55000 Indian Rupees. Some people on Twitter doubted if the man had sneaked himself on board, but, Qatar Airways reportedly confirmed that he was a paying customer.