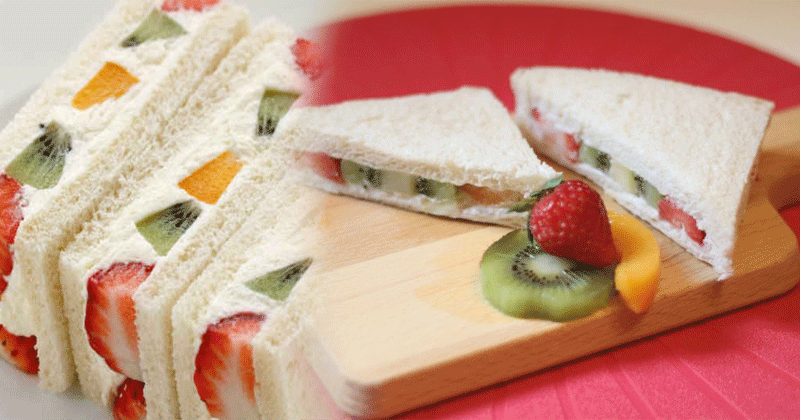 Wake up, and start your day with a bright sweet smile. Check out this fruit breakfast to kick-start your day- Fruit Sandwich
Fruit Sandwich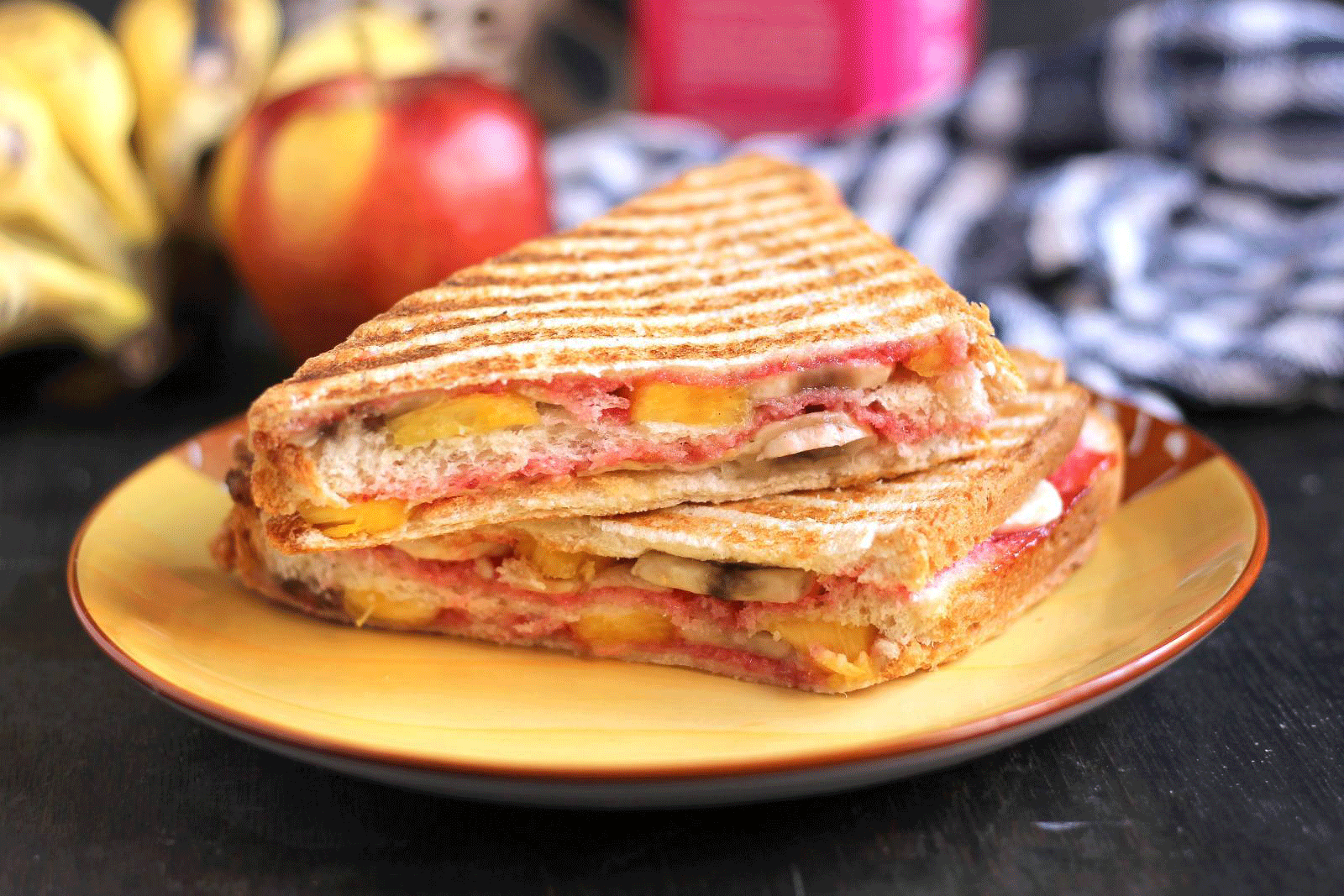 Prep in: 10 minutes
Cooks in: 15 minutes
Total in: 25 minutes
Makes: 2 servings
Ingredients
3 Whole Wheat Bread Slices
2 Ripe Bananas, peeled and sliced
2 Pineapple, sliced thin
1 Apple, or chickoo, sliced
2 tablespoon Jam, Mixed fruit
READ ALSO: Quick and easy vegetarian sandwich- Masala Carrot And Peas Sandwich
How to make
To prepare Fruit Sandwich Recipe, get all the ingredients handy. Apply jam to one side of 2 bread slices.
To assemble the sandwich, take one bread with jam applied and over it place the fruit slices of pineapple, bananas, chickoo or apple in any order. Arrange the fruits slices completely on the bread.
Over this, place another bread slice. The jam side should be facing on the top.
Over this arrange the sliced fruits again and close the sandwich with a slice to which no jam has been applied.
Grill this fruit sandwich on a Grill sandwich toaster till the topmost slice of bread turns brownish. If you don't like to grill, simply have the sandwich as it is.
To serve, cut the sandwich into 2 triangles and serve Fruit Sandwich with a cup of preferred morning beverage.