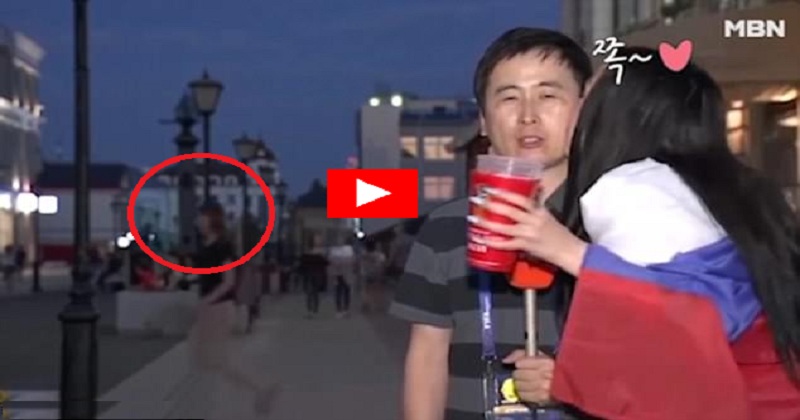 A male World Cup reporter is kissed by two Russian women during a live broadcast.
South Korean reporter Kwon Qwal Yel was broadcasting for TV channel MBN from the World Cup in Russia when the incident happened.
In the video, Yel can be seen broadcasting from the street when a blonde Russian woman comes up and kisses him on the cheek.
Also Read : Congress leader hit by News anchor on Live TV show – Watch Video
The reporter carries on speaking when another woman, this time a brunette with a Russia flag wrapped around her shoulders, grabs his head and kisses his  cheek.
Yel tries to keep it professional but eventually breaks and bursts into laughter at the end of his report.
The video was posted to social media and has received over 263,000 views.
Watch Video (Courtesy – Daily Mail ) :