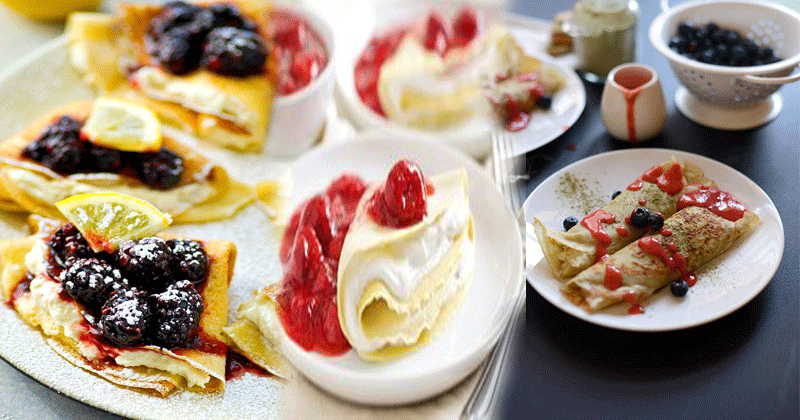 This is a versatile Kerala recipe that can be served either for breakfast, a snack or as a dessert for tea parties. Try it out.
Coconut filled Crepes with Berry Sauce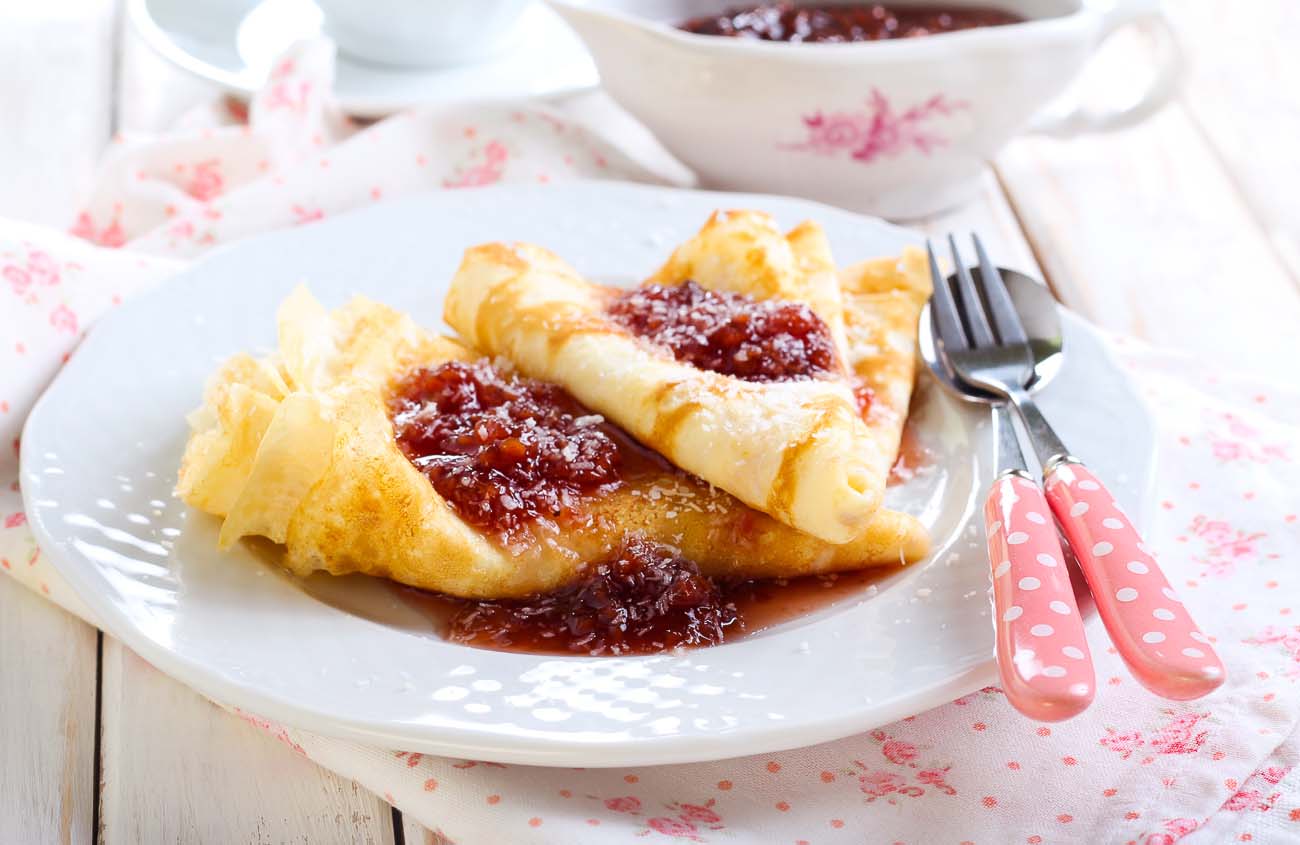 Prep in: 15 minutes
Cooks in: 30 minutes
Total in: 45 minutes
Makes: 4 servings
Ingredients
For Crepe
1-1/2 cups Whole Wheat Flour
1-1/2 cups Milk
1 Whole Egg , beaten
2 tablespoon Sugar
Salt, to taste
For Filling
2 cups Fresh coconut, grated
3 Cardamom (Elaichi) Pods/Seeds, powdered
1/4 cup Jaggery
1 tablespoon Ghee
READ ALSO: Healthy twist to idli breakfast- Carrot & Cheese Filled Idli
How to make
To begin making the Coconut Filled Crepes with Berry Sauce, mix together all purpose flour, eggs, salt, sugar and water and make a thin batter.
Preheat a crepe pan or a non stick skillet. Pour a ladleful of batter on the skillet and tilt the skillet in a circular motion to spread the crepe batter evenly all around.
Cook for a few minutes on one side and then flip over. Prepare crepes like this with the remaining batter and keep it aside.
In the next step, heat ghee in a pan and add coconut, crushed cardamom and jaggery and mix well.
Cook till the mixture becomes soft and juicy util all the jaggery melts; this will take a few minutes.
Once the coconut filling mixture is juicy, turn off the heat.
Spread the cooked crepes on flat surface, place a portion of the filling in the center and fold into a triangle or roll it up.
Serve the Coconut Filled Crepes warm, along with honey or a berry sauce.