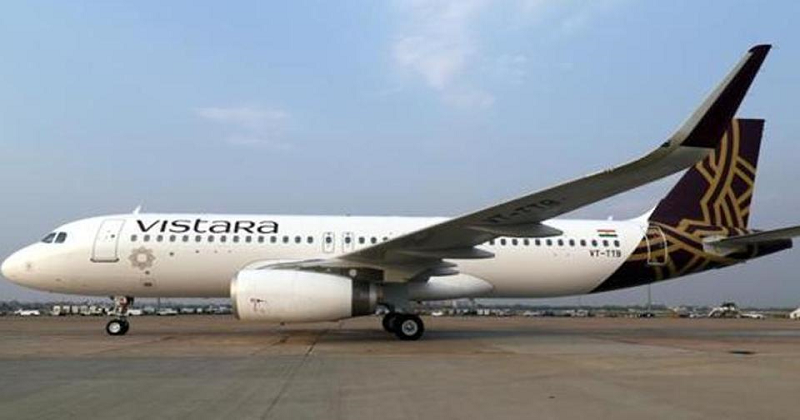 A Vistara flight UK 976 – Delhi flight was delayed after the airlines received a call of an explosive on board at Ahmedabad was received. The flight scheduled to depart at 10.55 am from Sardar Vallabhbhai Patel International (SVPI) airport on Monday morning was delayed by 3.5 hours, causing inconvenience to the passengers.
As soon as the information was received by local authorities here at Ahmedabad airport, the passengers were not allowed to board and the aircraft was taken to an isolation. The crew which had already boarded the aircraft and were preparing for departure were deplaned immediately, and the authorities at the Ahmedabad-based airport prevented passengers from boarding and the aircraft was taken to an isolated spot.
Confirming the same, Manoj Gangal, Airport director said, "The local Vistara airline at SVPI received a call from their call centre in Gurgaon that there is an explosive in their Ahmedabad flight. On receiving the information, Bomb Threat Assessment Committee (BTAC) was convened immediately at the airport. The committee viewed the call as 'non-specific' but advised for following of a complete security drill. After thorough checks, the flight number UK 976 was cleared for operation at time of 2.15 pm."
Read More: Janhvi Kapoor & Family offer prayers at Tirumala temple, ahead of Dhadak's release
However, there was further delay caused and eventually departed around 3.00 pm. Passengers had immediately taken to social media expressing inconveniences caused due to the delay. One of the passengers tweeted: The flight UK 976 is delayed and your Ahmedabad staff is not giving a satisfactory answer. My meeting is crucial at 4.30 pm.
Vistara officials said, "Due to the requirement of mandatory security checks, UK 976 Ahmedabad-Delhi was delayed. This was advised by police and was beyond our control."
"General comfort of the passengers was taken care of including the passengers with special needs. A few passengers who wished to be rescheduled were helped in doing so, Gangal added.