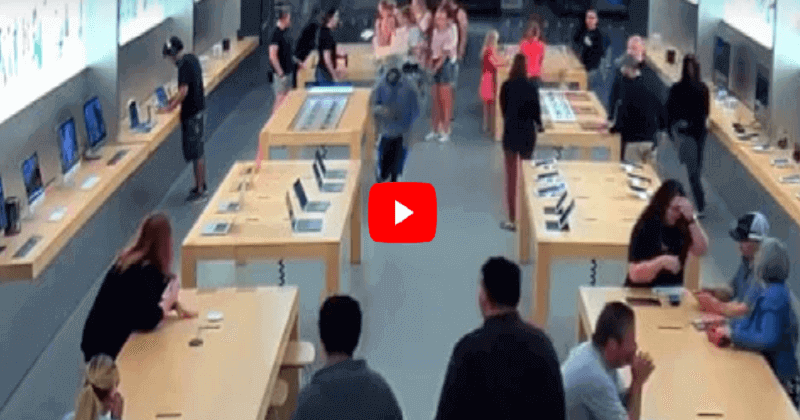 These theives must be one hell of a gadget freak. An Apple Store in Fresno, California has been robbed by a group of young men in hoodies. The CCTV cameras have caught the visuals of their theft, in which they steal around 26 different Apple devices in a matter of seconds on Saturday morning. They ripped out the tethered electronics as customers and employees watched in disbelief. Don't believe me ? Watch video for yourself
Police initially got a report that it was an armed robbery, but later determined that no arms were used. "They were going through people and just grabbing stuff," said Lt. Rob Beckwith, adding that investigators are describing the robbery as "a large grand theft" due to the product value and that there was significant monetary loss.
see also: A beggar couple attacked by a mob over rumours as child-lifters
Investigators are exploring if the crime was connected to a similar robbery in Downtown San Luis Obispo last month. 
"There are other reports, of other places, other cities in California that have had these kinds of takeover thefts," Lt. Mark Hudson of the Fresno Police Department told ABC News. "So we are looking into (this crime) being connected to other crimes, at any other Apple Stores outside of Fresno."