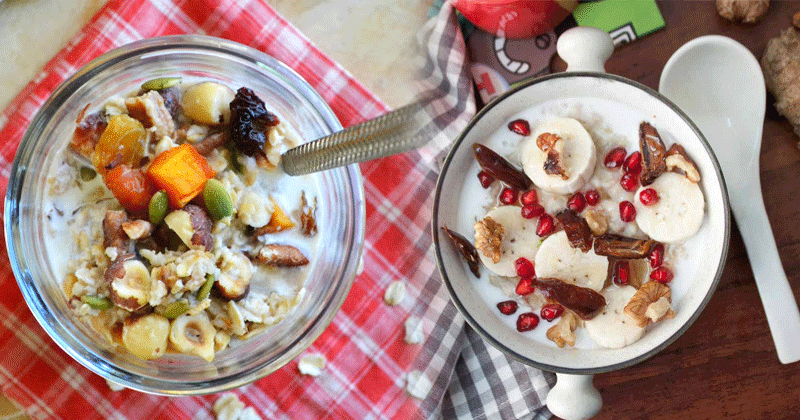 Spiced Coconut Oatmeal With Fruits -when we are in a hurry to go out for work but at the same, if we are looking for some quick and healthy breakfast to grab, this recipe will surely help you out to keep you fit and energetic.
Spiced Coconut Oatmeal With Fruits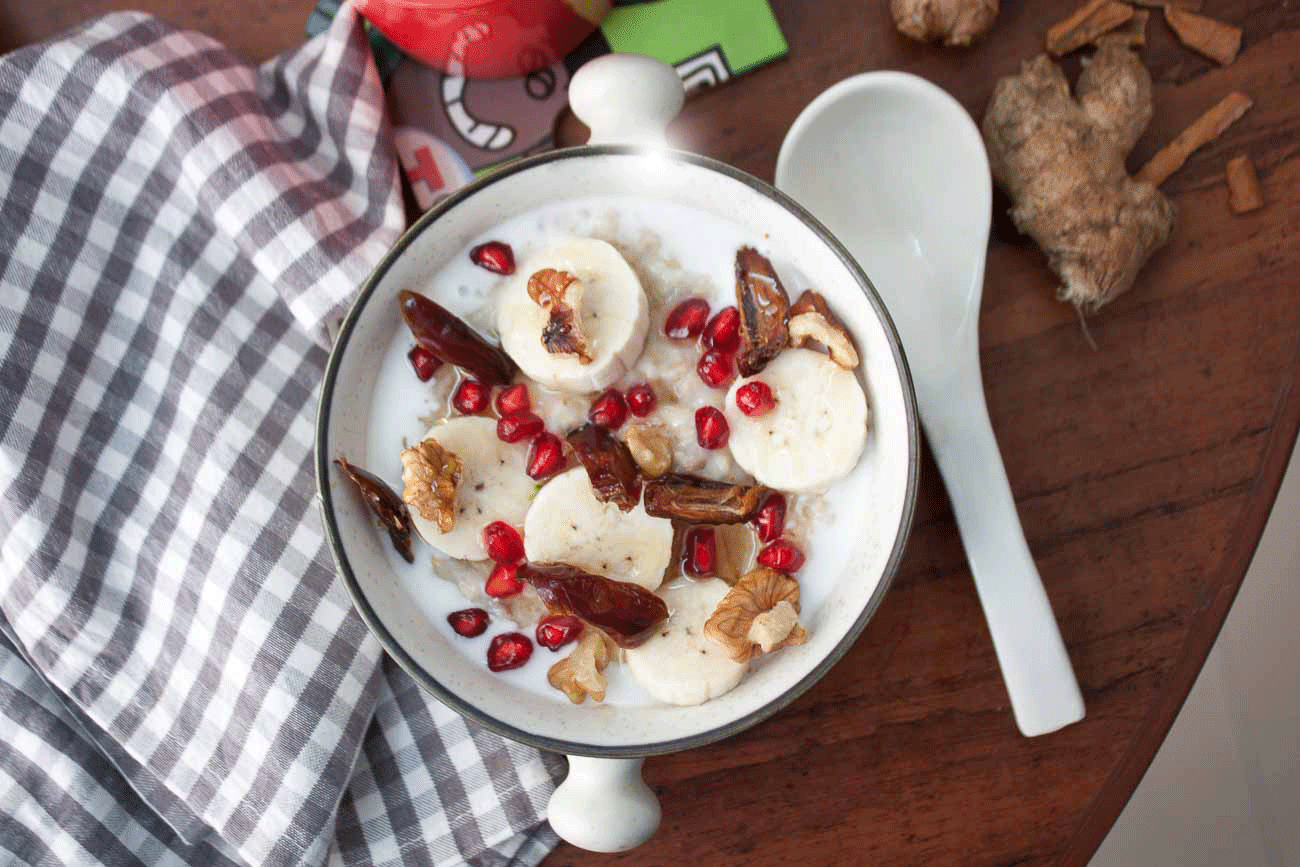 Prep in: 5 minutes
Cooks in: 10 minutes
Total in: 15 minutes
Makes: 4 servings
Ingredients
1/2 cup Instant Oats (Oatmeal)
1 cup Lukewarm Water
1/4 cup Coconut milk
2 teaspoons Honey
1/4 teaspoon Cinnamon Powder (Dalchini)
1/8 teaspoon Dry ginger powder
2 Ripe Bananas, sliced
3 Dates, sliced
2 tablespoon Anardana (Dry Pomegranate Seeds)
2 tablespoons Walnuts
Salt, a pinch
READ ALSO: Nothing goes wrong with chocolate- Chocolate Toast
How to make
To begin making Spiced Coconut Oatmeal with Fruits Recipe by boiling the oats with water, a pinch of salt and spice powders in a saucepan till it thickens and gets cooked. This will take about 10- 12 minutes.
Take it out from heat and transfer it into a serving bowl.
Add coconut milk, top it up with fruits, and drizzle some honey and give it a stir.
Serve Spiced Coconut Oatmeal with Fruits topped with some more fruits during a quick morning breakfast along with a juice of your choice.