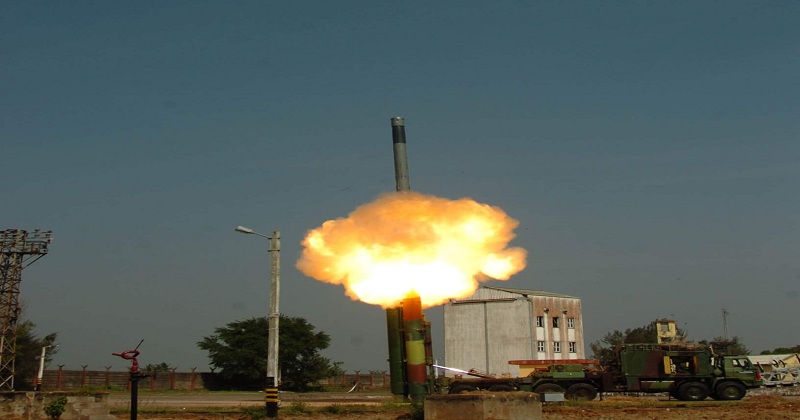 The BrahMos supersonic cruise missile was successfully test-fired from an Integrated Test Range (ITR) in Odisha's coastal Chandipur district on Monday.
The test was carried out under extreme conditions at around 10.18 am earlier today.
The success of the test will add into the longevity of life.
Sources said that today's test was done in extreme weather conditions like the high speed wind against the missile system and several such extreme conditions.
Also Read : Different kind of BrahMos missile is under development: BrahMos Aerospace
Test was successful thus increasing the life of the missile by two to five years. The missile has a range of up to 290km with supersonic speed. The cruising speed of it is up to Mach 3.0, or three times the speed of sound, added sources.
Brahmos is a supersonic missile produced jointly by India and Russia and derives the name based on the rivers Brahmaputra and Moskva.
BrahMos is a joint venture between Defence Research and Development Organisation (DRDO) of India and NPOM of Russia. The highly versatile BrahMos has been operationalised in the Indian Army, Indian Navy and Indian Air Force.
BRAHMOS has established itself as a major force multiplier in modern-day complex battlefields with its impeccable land-attack, anti-ship capabilities with multi-role and multi-platform abilities.