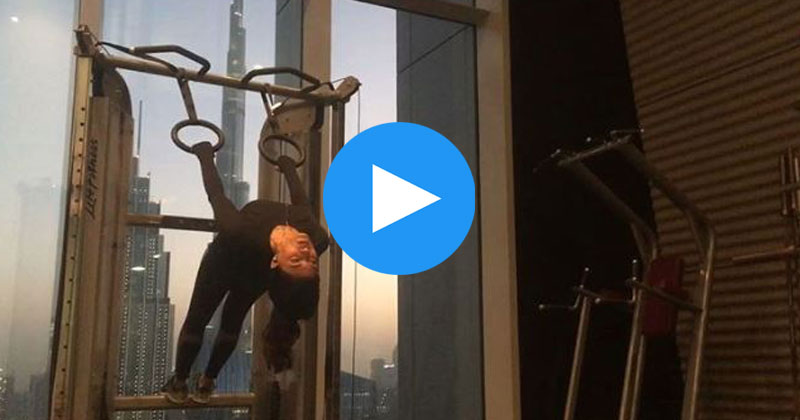 Sushmita Sen has been a fitness freak since forever now. Alongside being a drop-dead gorgeous actress, she has a physique to die for. And if you think this body comes easy to her, you couldn't be more wrong.
She doesn't only believe in lifting weights at the gym but also that different forms of dance, yoga, meditation etc. makes our body fitter and stronger inside out. She has always had a holistic approach towards fitness and has understood the importance of balance between both mental and physical health.
Also Read: Malaika Arora gives fitness goals with a Pilates Workout
However, she recently revealed her workout jam. She shared her secret song that gives her strength during her workout. She shared that it is the Shiva trance that gives helps her workout better. She shared this along with a video of her on Instagram.
She captioned the Instagram video by saying, "Here is the #track again just for #you. It's called #shivatrance & is only available on #youtube (at least that's where I found it)?? it does put you in a #trance & awakens the #spirit ?????? An absolute #favourite whenever I need to #feel my #innerstrength after all #Shiva & #chants are a heady mix. So glad you all connect with this as much as I do!!! Happy #listening & #training. I love you guys!!! Mmmuuuaaah.#sundaymotivation"