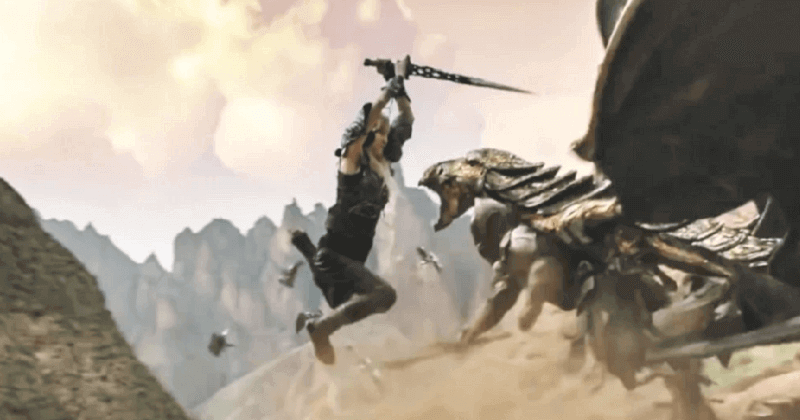 With a budget of around 750 million yuan (S$152.7 million), the most expensive Chinese film ever made has become a flop of historic proportions, pulled from theatres on its opening weekend after bringing in a paltry US$7.3 million.
Alibaba Pictures' special effects-heavy fantasy film Asura was intended as the first installment in an epic trilogy inspired by Tibetan Buddhist mythology, part of a drive by the authorities to promote works bearing elements of traditional Chinese culture.
The producers of Asura, decided to pull it from theatres on Sunday after a disastrous opening weekend when it only made US$7.3 million. The film involved 2,500 people from all over the world. Most of it was shot in Qinghai, Ningxia and Hebei provinces in China, while 15 months was spent on the post-production in the US.
READ ALSO: Teenager rescued by Fire Brigade after Hand got Stuck in Toilet while Retrieving Mobile
In addition to Hong Kong movie stars Carina Lau Kar-ling and Tony Leung Ka-fai, 19-year-old Wu Lei, China's teenage heartthrob, played the main character in the film.
A fantasy epic based on Buddhist mythology, the movie tells the story of a shepherd Ru Yi (played by Wu), who is assigned a mission to save Asura – the dimension of pure desire, as Ru used to be part of the mythical realm until a coup initiated in the lower heavenly kingdom changes all the rules.
With China overtaking the US as the world's biggest film market, the plan for Asura was to kick off a major fantasy franchise akin to Lord of the Rings or Game of Thrones. In the run-up to its opening weekend, financer Ningxia said they "wanted the film to raise confidence in our own culture and train more domestic talent".
Producers have reportedly suggested the poor box office showing was only part of the reason why the movie was pulled, and that Asura would be reworked and released again.