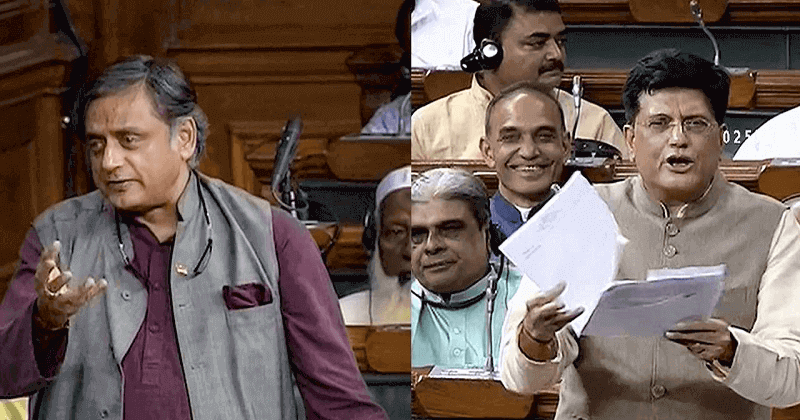 Finance Minister Piyush Goyal today took a dig at Shashi Tharoor, saying he did not understand the Congress leader's "foreign accent".
While participating in the debate in the Lok Sabha on the Fugitive Economic Offenders Bill, Tharoor had attacked the government saying there was a "significant gap" between the government's rhetoric and action.
Read Also: Security Forces shots down 8 Naxals, including women
After Piyush Goyal's jibe at Shashi Tharoor on his "foreign accent", the Congress leader responded by saying the Union minister's inability to understand his words explains why his (Tharoor's) statements are misinterpreted and distorted by the BJP. "Interesting to see that Piyush Goyal says he can't understand my words. That explains why his party keeps  misinterpreting and distorting them!" Tharoor tweeted. Tharoor was responding to Goyal's jibe directed at him during the Monsoon Session of Parliament.
A while later, even Congress leader Sanjay Jha took a dig at Goyal questioning his understanding of matters related to finance. "We can understand him not comprehending your English. The problem for India is that he does not understand finance either," Jha tweeted.