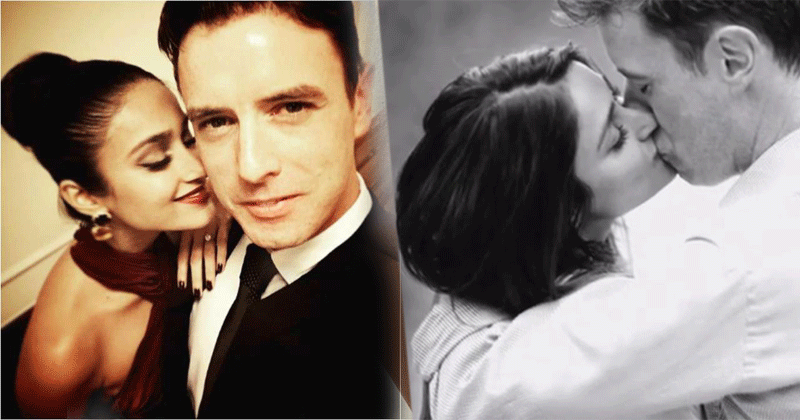 Ileana D'cruze is a well-known actress in Indian film industry. She is one of the most famous actresses also. She holds a rigid position in the film industry until today.
Ileana took to her Instagram account and shared a cutesy selfie of hers with Andrew. She captioned the picture writing a heartwarming message.
The caption read, "Happy Birthday my love ?Seriously I don't know how you get sexier with every year I've known you! Ain't complaining though I hope you have the best year ever…you deserve every happiness and so much more and if I can add to that in even a small little way I'd consider myself very lucky! I love you."
Back in November last year, Andrew had shared a beautiful picture of the two of them together and shared that he prefers to stay behind the camera more often. Apparently, he was missing his lady love and what better way to let your loved ones know that you're thinking of them?
He had captioned the picture writing, "I remember this moment. To be honest I am not that comfortable in front of a camera. I prefer to be behind pressing the button and trying to capture the perfect image. How we in your arms I forget where I am. And for that moment we are lost in our world of strawberries . @ileana_official thinking of you :)"
Ileana was asked about her marriage rumours regarding that post, to which her co-star Ajay Devgn quipped, "Are you married?"
Then, Ileana said, "Apparently! I don't know what comment to make. Professionally, I am doing well. Personally also I am doing well. I am happy both ways. Thank you. I don't think there's any comment to be made. I have kept my personal life fairly private. I don't like to talk about it too much. But it's pretty much there for the world to see,"
Referring to her plans on getting married, Ileana said, "I think marriage and live-in relationship aren't really different. It is just a piece of paper that separate the two. Marriage is great for a lot of people. It changes a lot of things between two people, but I don't look at it in that way. My commitment towards him is not going to change."
Also Read:Watch the viral VIDEO of Janhvi Kapoor's sister Khushi Dancing on Dhadak song 'Zingaat'