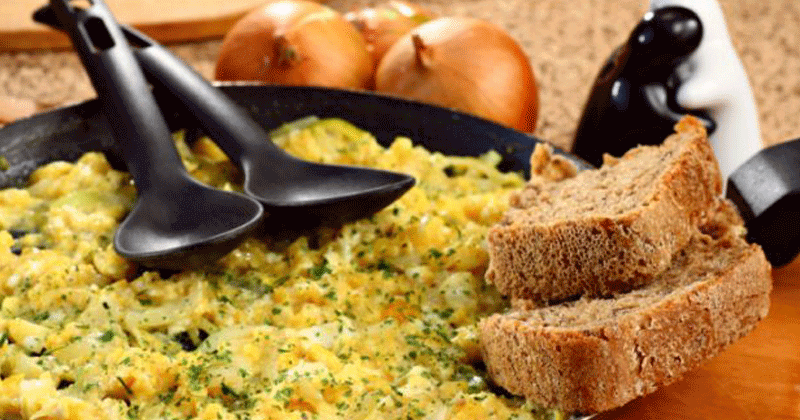 A simple and delicious egg breakfast recipe on a plate of fried potatoes. Try it out.
Egg Chou Chou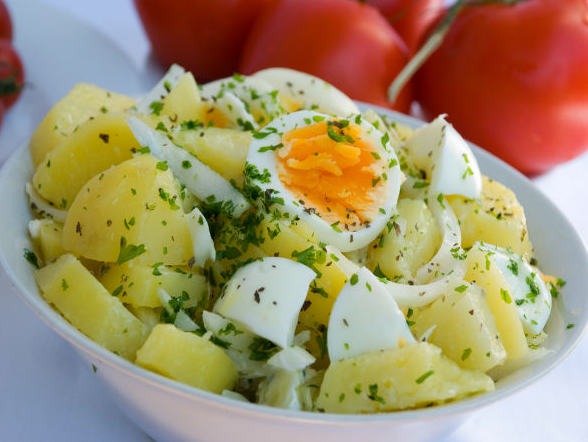 Lightly fried potatoes with boiled eggs and crispy caramelized onions finished with yolks on the top.
Prep Time: 10 Minutes
Cook Time: 15 Minutes
Total Cook Time: 25 Minutes
Servings: 1
Ingredients
2 boiled eggs, yolks and whites separated
Salt, to taste
1 small potato, peeled, diced
1 onion, diced
1/4 cup coriander, chopped
1 green chili, chopped
A pinch of turmeric
Worcestershire sauce, to taste (if you wish, you may substitute this with a chutney or sauce of your choice)
READ ALSO: Classic sandwich for breakfast- Grilled Tomato Cucumber Chutney Sandwich
How to make
Finely chop the egg whites.
Lightly fry the potato dices in a saucepan.
Remove the potatoes, and add the onions and fry, together with all the chopped ingredients.
Stir on low heat.
Blend in the sauce and simmer for three or four minutes.
Divide it into two and plate each section separately, with the yolks served atop the mixture.