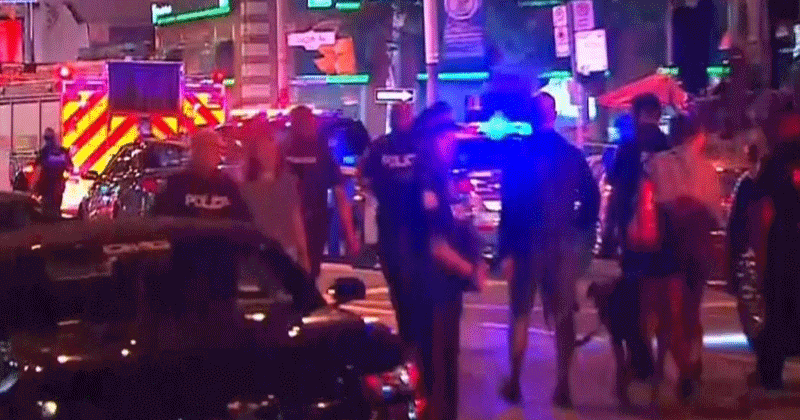 A gunman has started randomly shooting where 9 have been injured before killing himself.
In Danforth, Greektown, Toronto Canada, the local residents were witnesses to a gunman opening fire on random people injuring 9, including a minor girl, before killing himself. The incident took place on a Sunday night
READ ALSO: Gunman in LA's Trader Joe's taken into police custody
The victims were taken to the hospital, although the extent of their injuries was not known.
The residents reported that 12-20 shots were heard, while one has seen the shooter, dressed in black wearing a hat.
A Twitter user has uploaded a video where gunshots could be heard.
My evening was nice until I heard shooting right out of my place on the danforth. So scary!! The gun violence in Toronto is crazy. pic.twitter.com/eNHLlUlp6r

— n? (@nsxoxoii) July 23, 2018