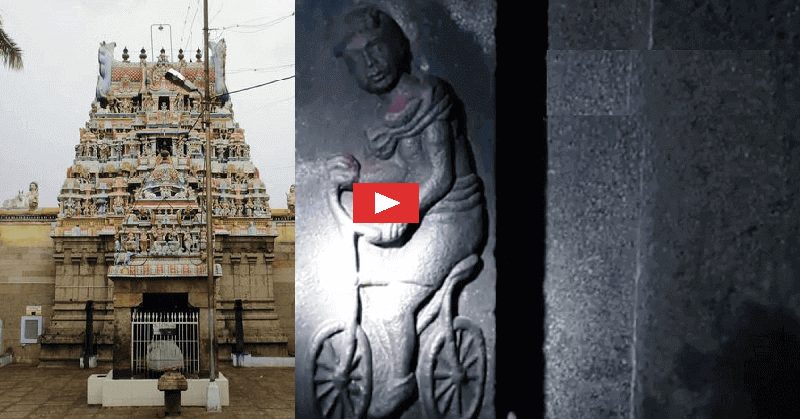 According to recorded history, bicycles were invented by the Germans in 1817, while the term 'bicycle' was coined in France in the 1860s. But in one of the shocking discoveries of recent times, a carving of a modern bicycle has been found on the wall of an ancient 2,000-year-old temple in India.
READ ALSO: Sabarimala temple row: Kerala Hindu outfits call for state-wide Harthal
On 21 July 2018, a video purportedly showing a 2000-year-old carving of a man riding bicycle found inside of an ancient temple in India was posted to Facebook by Mohan Praveen, the host of the "Phenomenal Travel Videos" YouTube show:
COURTESY:  Phenomenal Travel Videos
The founders of Panchavarnaswamy Temple, which was built during India's ancient Chola period, may have predicted the arrival of the bike by hundreds of years if these images are correct. Praveen Mohan, who found the carving and posted about it on his YouTube channel, said: "In a dark corner on one of the walls we can see this amazing carving of a man riding a bicycle. "Historians tell us the bicycle was invented in the 1800s, just 200 years ago, but how was this carved in this ancient temple which is about 2,000 years old?"
Some have argued that this temple was entirely built just a hundred years ago. Since this is not an ancient temple, all these carvings are new and sculptors carved what they saw. There were bikes hundred years ago so it was easy for sculptors to carve this. Are experts right about this? Is it possible that this is a new temple built in the last century? No, because this temple is mentioned in the 7th century text called Tevaram.