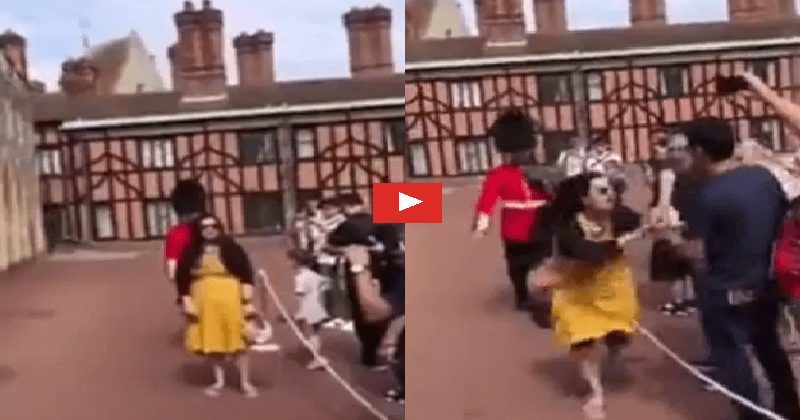 THIS footage shows the dramatic moment a tourist was shoved out the way by a soldier from the Queen's Guard outside Windsor Castle. The Sun reports that the video, which emerged online today, shows the soldier pushing the tourist who is standing directly in front of him.
READ ALSO: Labourer Dies as He Got Crushed Under a Lift in Bengaluru
In the footage the tourist was seen standing in the path of the soldier, on the wrong side of a roped off area outside the castle. With the woman blocking his path, the soldier barges into her, almost sending her flying to the ground.Watch video here:

COURTESY:
The woman, wearing a yellow dress and sunglasses, screamed as she was shoved out the way. She then moved to the side as the soldier continued to march in front of the shocked onlookers. The Queen's Guard are charged with protecting official royal residences. They are known for their distinctive uniforms of red tunics and bearskin hats.