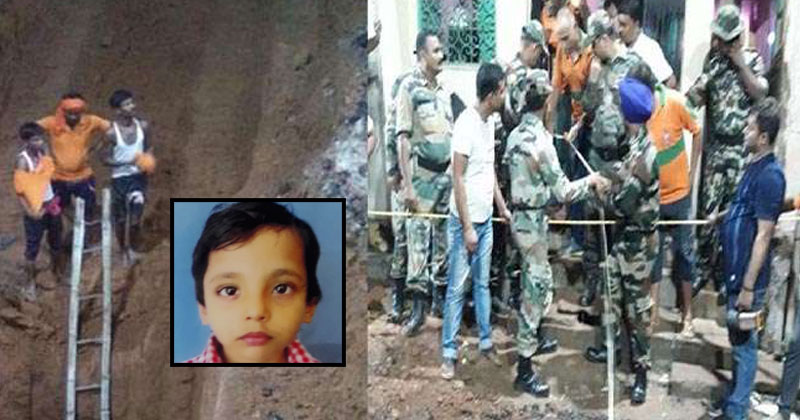 A three-year-old girl fell in a 225 feet-deep borewell in Munger district of Bihar.  There was hope as two-year-old Soni Kumari's cries could be heard at frequent intervals from the ground borewell.
There is now a massive rescue operation taking place to help the little child come out. The girl was reportedly playing inside her house, when she fell into the hole, that was drilled for the unfinished borewell. The girl is reportedly stuck at a depth of 48 feet and rescuers have managed to get an oxygen pipe to her to ensure no breathing trouble.
Also Read: 2-year-old boy falls into 100-ft-deep borewell
Sanjeev Kumar, SDRF as quoted in an ANI report said, "We've provided her oxygen & made all arrangements for her safety. We've placed rods to ensure that she doesn't fall further down. It might take another 4 hours to rescue her."
One L-shaped rod has been put inside the borewell while digging has been done till the depth of 32 feet. After digging the land for 16 feet more, a parallel opening will be made to rescue the girl.
Authorities are using a CCTV camera to keep an eye on the movements of the girl.