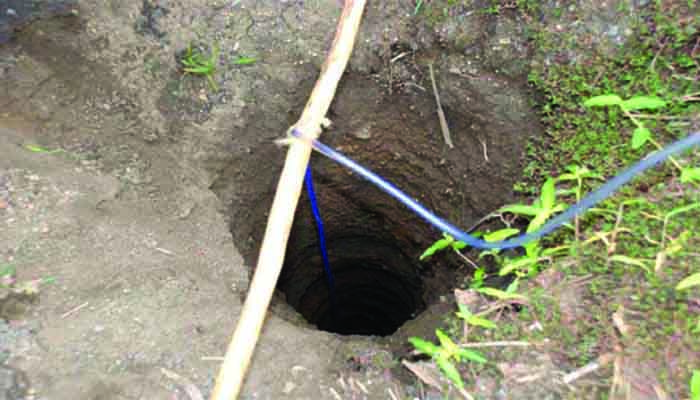 A rescue operation was mounted on Tuesday to save two-year-old Anamaluri Chandrasekhar, who had accidentally fallen into a 100-ft-deep bore well in Ummadivaram village in Vinukonda mandal of Guntur district.
The boy's parents shouted for help when they saw him falling in at 4 pm. Local people rushed to the spot and tried to rescue the boy with ropes. The child responded to his mother's call so it was obvious that he was still alive.
The police, fire, and revenue officials then arrived and began operations by engaging two huge JCBs to dig a huge well parallel to the bore well.
Oxygen pumped into borewell to rescue child. Guntur district collector Kona Sasidhar and Guntur Rural Superintendent of Police Appala Naidu also arrived at the site and called in an NDRF team to help in the rescue efforts.
Medical teams too arrived and started pumping oxygen into the bore well with a pipe.