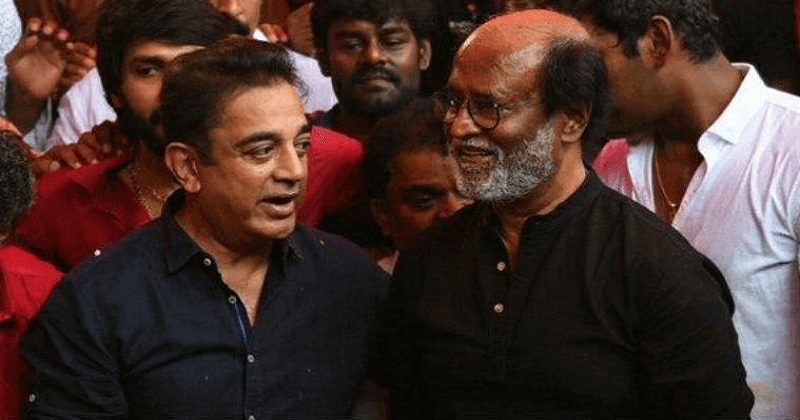 Are two of the biggest stars of South India and Tamil movie Industry- Rajni Kanth and Kamal Hassan going to come together to make one political party? Kamal Hassan, in an interview given to a national daily, said that if such a union happens, that will be an unbeatable combination but later added that both parties have to work carefully to make such an association possible.
READ ALSO: Second Trailer of Kamal Hassan's 'Vishwaroopam 2' is Out : Watch Here
"We have done very few films together. It was a conscious decision to do it as the cost of the film will be really high if two of the highest paid actors in an industry comes together for a movie. In politics too, similar reasons might be there". He said that his partyMakkal Needhi Maiam is committed to change the current situation in the state.
Both Kamal and Rajni decided to embrace politics after 2016 following the death of Jayalalitha. Kamal and Rajni have a different philosophy to their party but has decided to keep a mutual respect for each other.