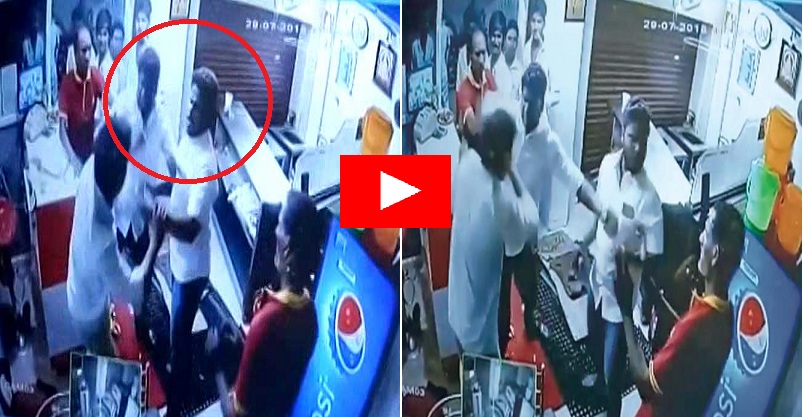 In a shocking incident, DMK workers attacked employees of a restaurant in Virugambakkam after they told them they were closed for the day. The police arrested a person in connection with the attack.
According to police, the incident happened on July 29 and the action has been taken after the CCTV footage of the attack went viral on Wednesday and Virugambakkam police arrested Rudrakumar.
However main accused K.L. Yuvaraj, a DMK functionary, who is seen punching the hotel staff in their faces several times injuring them severely, was in RSS and Tamil Manila Congress earlier. Soon after the incident came to light on Wednesday, DMK working president M.K. Stalin suspended Yuvaraj and another party member Diwakar for attacking the hotel staff and cautioned the cadre of stern action on Twitter if their actions bring disrepute to the party.
Also Read : Minor rescued from nearly 100 feet borewell after 30 hours operation
The police said that the incident happened at Salem RR Biriyani restaurant on Kamarajar Salai in Virugambakkam. "A group of men led by Yuvaraj entered the restaurant and demanded food for about 30 party members who have camped outside the Kauvery hospital, where DMK leader M. Karunanidhi has been admitted. When the manager Prakash told them that they were closed for the day, Yuvaraj got into an argument with him and started attacking him," the police said.
He was soon joined by his other men who were waiting at the doorstep and a few other waiters of the restaurant were also attacked. Anbu, the owner of the biriyani shop, has told police that Yuvaraj has the previous enmity with him after an argument over parking his vehicle in front of the shop.