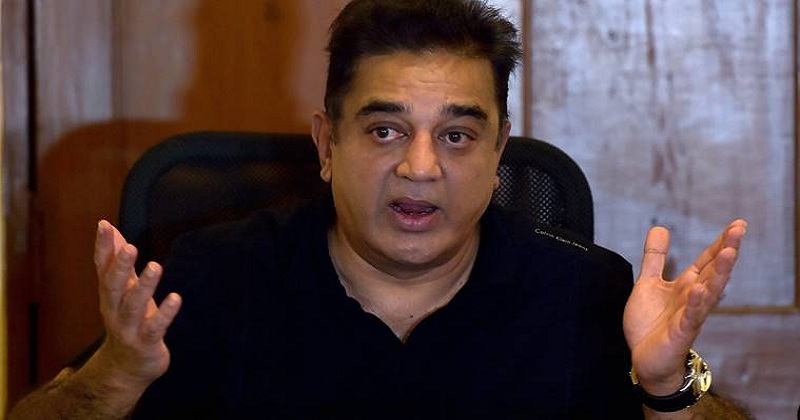 Actor-turned-politician Kamal Haasan on Friday said it would not be possible for him to produce a movie like 'Hey Ram' at present as the whole nation, according to him, was becoming intolerant.
Speaking to reporters, Haasan said 'Hey Ram', written, directed and produced by him in 2000, was a 'very strong movie', which reflected his politics and ideologies.
Asked if his new film 'Vishwaroopam 2' also reflected his politics and ideology, the Makkal Needhi Maiam leader said it was there in all his movies. "However, this (Vishwaroopam 2) was not aimed (at it) directly," he said.
Also Read : PM Narendra Modi is God's gift to India, says Shivraj Singh Chouhan
"If you want to see my political reflection, 'Hey Ram' is the film. I don't think it will be possible to release that kind of movie today. That is a very strong movie," he said about the film that revolves around partition and the assassination of Mahatma Gandhi.
It was time to unite against all 'intolerant voices' in the country, he said, "It is. The whole nation is becoming intolerant."
He said his party would go in the direction of whatever would be good for Tamil Nadu.
"I am looking at achieving that goal. We are not opportunists," the MNM leader said in response to a query if he would join a broad platform of secular parties now evolving at the national-level. He said his focus was on politics in Tamil Nadu.