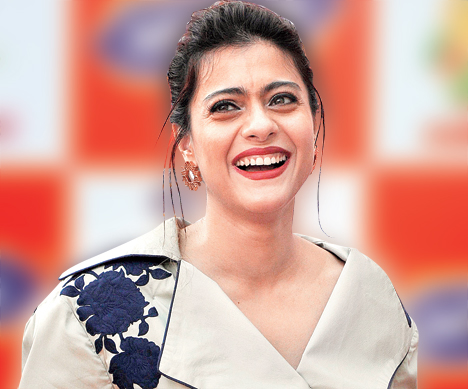 Kajol's upcoming movie 'Helicopter Eela's trailer was unveiled today among the media.
Director Pradeep Sarkar has helmed the movie which will also star Neha Dhupia and Riddhi Sen.
He gave Vidya Balan one of her biggest hit in 'Parineeta' and helped Rani Mukerji made a power-packed comeback with 'Mardaani'.
Read More: "Devote more time to bettering my state, filmmaking does not seem important to me now": Kamal Haasan
The director will expectedly also give Kajol her much-deserved comeback with 'Helicopter Eela', the trailer of which released today.
But Kajol was actually the one who had given the director his debutant award, reveals Pradeep. He said, "Kajol gave my best debutant director award for 'Parineeta'."
On this Kajol joked, "I gave debutant director award to the person who was ageing rapidly."