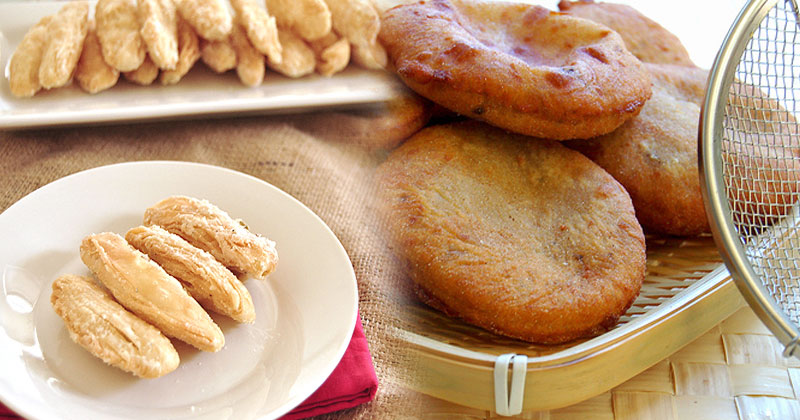 Mangalore Buns Recipe is a sweet, fluffy puri made using the pulp of bananas kneaded into the puri dough. These puffed, deep-fried delights are a popular tea time snack in Udupi and Mangalore, where they are also called "buns" because of their spongy and fluffy texture that is similar to bread.
Puffed Banana Puris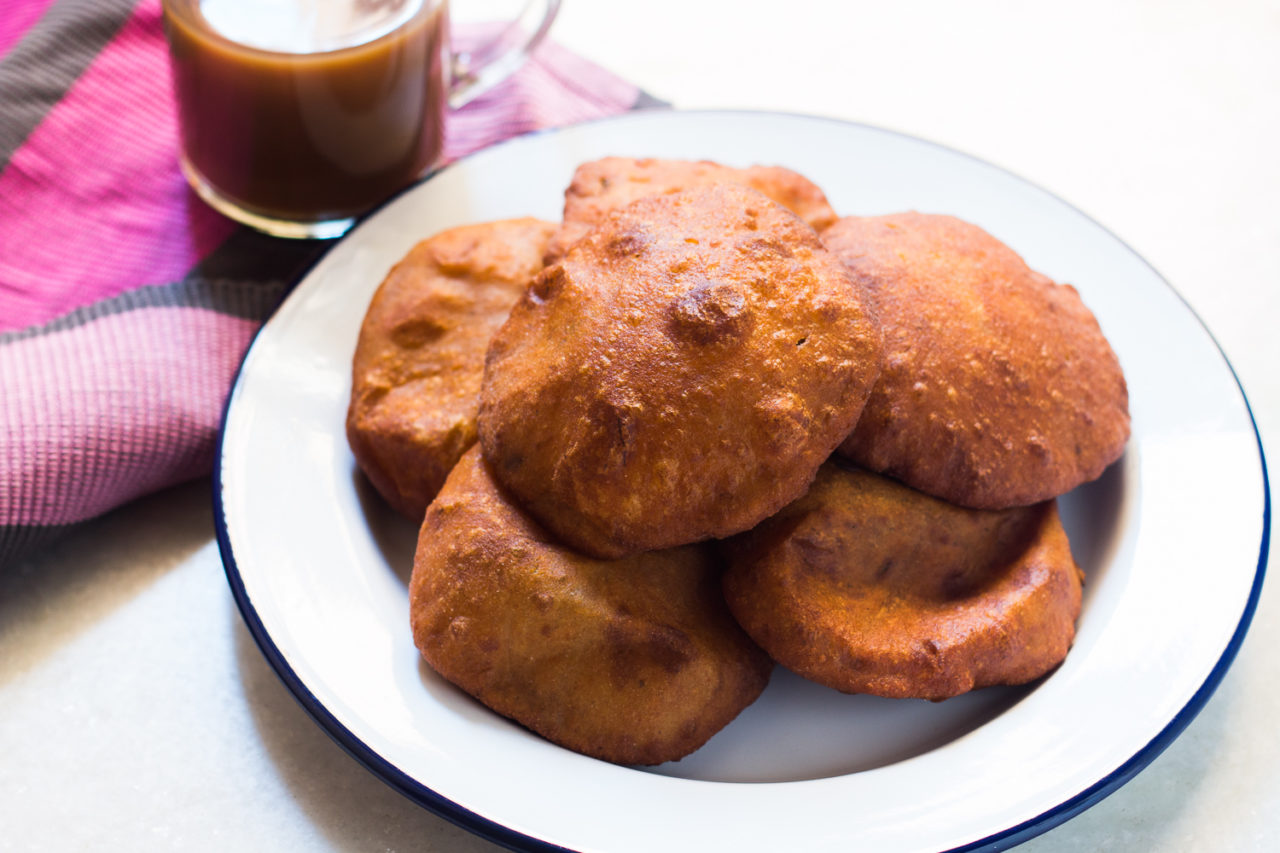 Prep in: 20 minutes
Cooks in: 40 minutes
Total in: 60 minutes
Makes: 4 servings
Ingredients
2 cups Whole Wheat Flour
1 Nendra Pazham Banana (Ripe), or any over-ripe banana
3 tablespoons Sugar
1/8 teaspoon Baking soda
2 tablespoons Curd (Dahi / Yogurt)
1/2 teaspoon Cumin (Jeera) seeds
2 tablespoons Ghee
1/2 teaspoon Salt
Cooking oil, to deep fry
READ ALSO:  Light And Healthy Breakfast Trail Mix- Walnut and Flax Seed Trail Mix With Figs and Honey
How to make
To begin making the Mangalore Buns Recipe, first prep all the ingredients to make the buns and keep them ready.
Into the food processor, add the flour, sugar, yogurt, jeera, baking soda, ghee, banana, and salt. Turn on the processor and add little water at a time and blend together until the Mangalore dough bun comes together.
Remove from the food processor and knead along with a little ghee until smooth and nonsticky.
If the dough is too sticky, add a tablespoon or two of flour and knead until it comes together.
Divide the Mangalore buns dough into large lemon size balls. Cover the bowl and let the dough rest at room temperature for 2-3 hours or refrigerate it overnight.
When ready to prepare the Mangalore Buns, roll out each ball into the shape of puris, using a rolling pin.
Heat oil in a kadai for deep frying.
When the oil is warm enough, slide the rolled out Mangalore Buns in one at a time, frying them gently on a medium heat, until golden brown on both sides.
Remove the Mangalore buns with a slotted spoon and place on absorbent paper to drain.
Try these delicious Mangalore buns today and serve it.