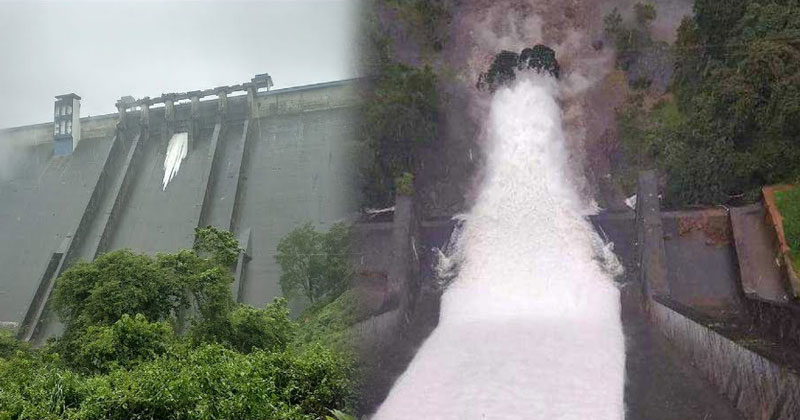 Yesterday, on the 9th of August,  the Cheruthoni Dam in Idukki district was opened for the first time after 26 years.
Although the government only sanctioned for the dam shutter to be opened at 50 cms for a trial run at 12:30 PM  for 4 hours.
See VIDEO uploaded by SYNE:

The trial run was a success, on one hand, on the other, the citizens' houses were flooded as the dam water mixed with the heavy rain showers. Fortunately, the people have been given the 'Red Alert' and was evacuated before the shutter opened.
The Navy in Kerala were all set to help and conduct their rescue operations.
In order to carry out relief operations, the state government has requested assistance from the Southern Naval Command, said a Naval spokesperson.
"We are maintaining a state of alert and have geared up to aid the civil administration in carrying out disaster relief operations. The Navy will be sending out diving teams to the flood-hit areas starting with Wayanad," he said. It will also use the Dornier aircraft to carry out an aerial assessment of the flood-affected areas.
The spokesperson said helicopters also are on the standby complete with the diving teams to help evacuate the stranded people. "A control room, too has been established at the Joint Operation Centre in Kochi," added the spokesperson.
And TODAY the Cheruthoni Dam has opened 2 more shutters within 07:00 AM, with 2 more shutters left to open. The dam has the capacity to hold water at 2403 feet. As of now, the water has reached 2401 feet.