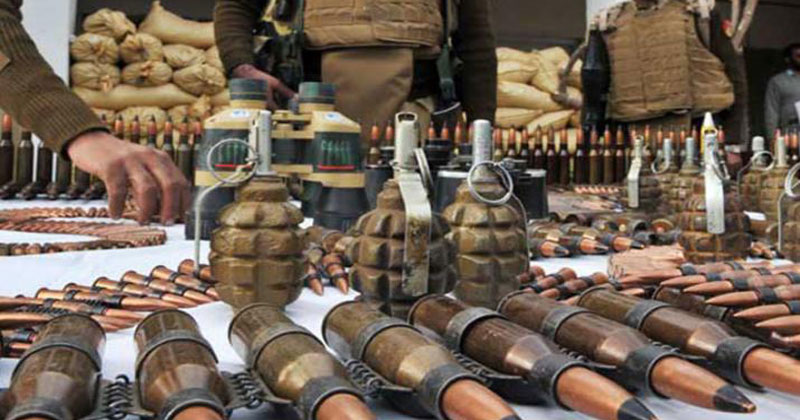 A search operation led to the discovery of various arms and ammunition hidden. The Army conducted the search TODAY.
The Army discovered a large number of arms and explosive materials, including 7 firearms, 14 grenades, and 401 rounds, during a search operation in Jammu and Kashmir's Poonch district today.
READ ALSO: Conspiracy To India: Terrorists Receives Thermal Jackets From Army
Army troops discovered the weapons during a search operation in the Chapriyan-KP Nala area of Mandi tehsil, a defense spokesperson said.
The recoveries include four 9mm pistols with seven magazines and 31 rounds, four carrying bags, one AK-56 rifle (with a sling) along with three loaded magazines, one 7.62mm rifle of foreign origin, one revolver, 14 hand grenades and one AK-47 Bayonet, he added.