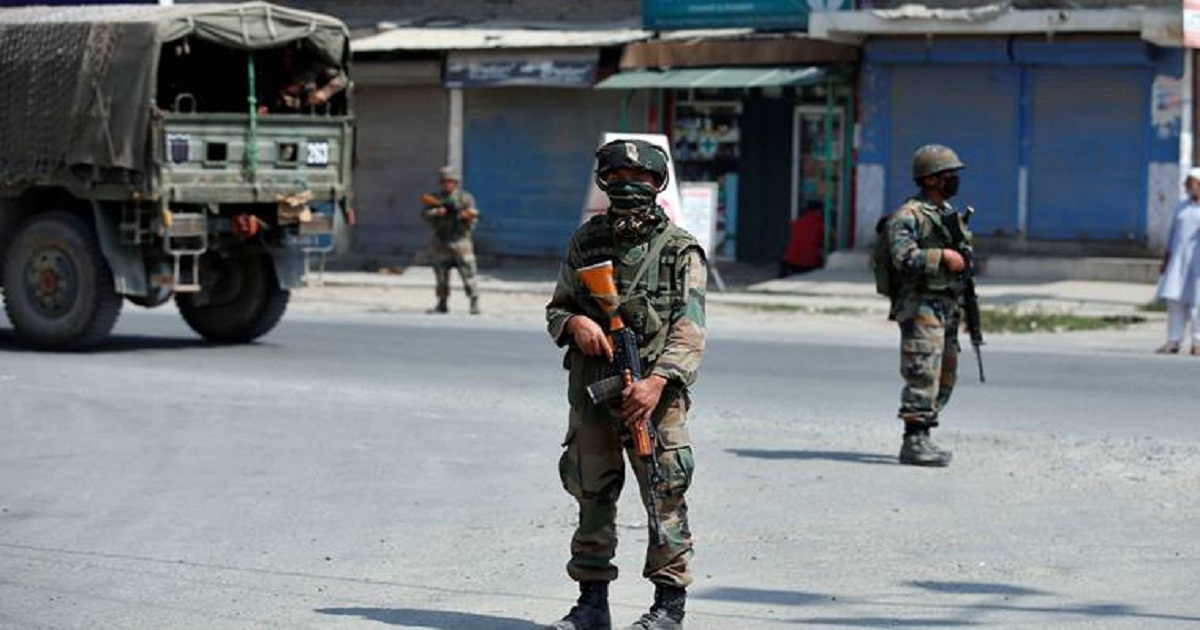 A policeman was killed and five others including three CRPF men were injured when militants hiding in a house opened fire on the search party of the security forces during a counter-terror operation in Batamaloo area of summer capital city of Srinagar.
Mobile internet has been suspended in the city as a precautionary measure to avoid rumour mongering and prevent crowd mobilization to disrupt operation. The incident occurred at 4 am when a joint team of security forces launched an operation following intelligence inputs about the presence of militants in Batamaloo area.
When the security forces were zeroing in on the target house, they came under heavy fire from hiding militants. The fire was immediately retaliated and in the incident, a policeman was killed and five others including three CRPF men and two cops were injured.
Inspector General of CRPF, Srinagar sector, Ravideep Sahi told DNA that the operation is on to flush out the militants."Contact ( gunfight) has been established with militants at 4 am. We are not certain how many militants are inside. They are suspected to be hiding in a house. One Special Operation Group (SOG) man has been martyred five others including three CRPF men and two policemen are injured. All of them are stable", said Sahi who is supervising the operation at the site.
Read More: Everyone should rise above politics to ensure peace and unity in our society, says Narendra Modi
Sahi said the CRPF quick reaction teams (QRT) have been conducting an intelligence-based operation and dominating the area. "Our CRPF QRT has been dominating the area effectively and conducting intelligence-based operations", he said. The operation was launched at a time when security forces are at maximum alert to ensure incident free and peaceful Independence Day.
Director General of police Dr SP Valid said the operation is continuing in the area. "On a specific information about the presence of terrorists in a hideout, an operation was launched in Batmaloo Srinagar leading to exchange of fire, one SOG boy martyred, one Jammu and Kashmir man & 2 CRPF Jawans sustained injuries. Operation continues", he tweeted.