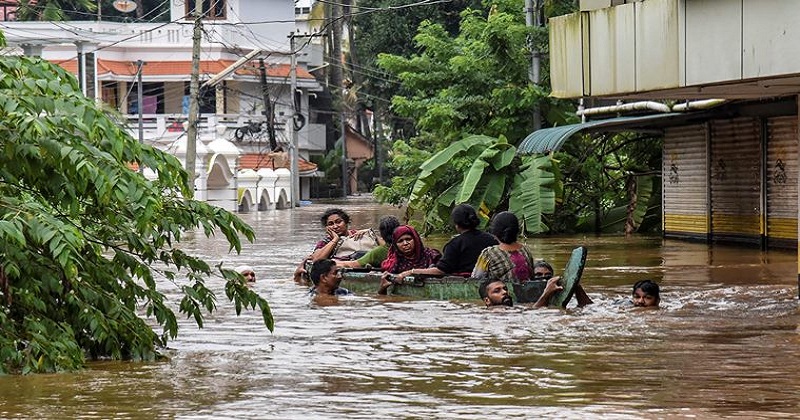 The India Meteorological Department (IMD) on Thursday has indicated a slight reduction in rain intensity over Kerala in the next 24 to 48 hours.
"Presently, there are no circulation systems near Kerala region and rainfall is most likely to reduce during August 16 and 17. But, weather models are suggesting the formation of a fresh low-pressure system over the Bay of Bengal around August 19 which may bring more rain over Kerala and other peninsular regions," said A K Srivastava, head, climate monitoring and analysis group at IMD.
Also Read : Bollywood Celebrities supporting those affected by Kerala Floods
This monsoon, a consistently noted feature, according to the Met officials, has seen strong westerly winds blowing over from the Arabian Sea with speeds ranging 35 – 45 knots/hour.