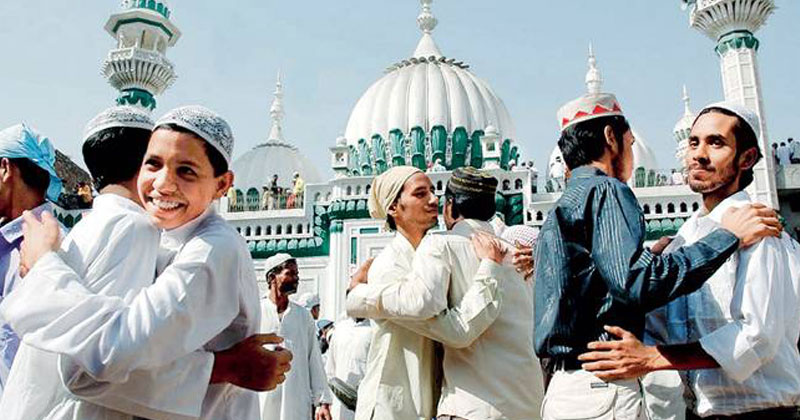 Eid ul Adha differs from the situations of Eid ul Fitr. The Bakrid is always coming to us as a remembrance of the great dedication by Prophet Ibrahim to God when he was asked for sacrificing his son Ismail. He was ready for the same without knowing that he was tested for devotion by the GOD, later he was announced with happy news of achieving God's satisfaction over his act.
It is believed that God challenged Prophet Ibrahim, a friend of the God and father of Prophets. He challenged the Prophet to prove his faith in God and asked him to sacrifice something dearest to him. Prophet Ibrahim decided to give away his 13 year-old son Ismail as a gratitude to God on his command. However, looking at this gesture, God intervened by sending his angel Jibra'il (Gabriel), who then put a sheep in his son's place. From that day onwards, people commemorate this festival by sacrificing an animal, which is then divided into three parts. These three parts are then distributed – one part is given to the relatives, friends and neighbours; second part to the poor and needy; and the third kept with themselves.
The Eid ul Adha celebration thus revolved mainly in memory of this dedication. The well-known Annual Hajj Pilgrimage is performing during the time of Bakrid. Clearly, Eid ul Adha or Bakrid Celebration begins a day after the Hajj procedures are over. The devotees from across the globe reach the Pilgrim City Makkah months ahead of Eid ul Adha and return home with fully loaded minds with lots of pleasure of completing precious Hajj.
The night before the Eid Festival, it's all busy hours for women from the families. They are getting involved in the works of making different kinds of food items for the Eid day guests. The girls from the family will also get engaged in the activities of putting eid mehndi designs for hands.
Also Read: UAE announces Eid Al Adha 2018 holidays