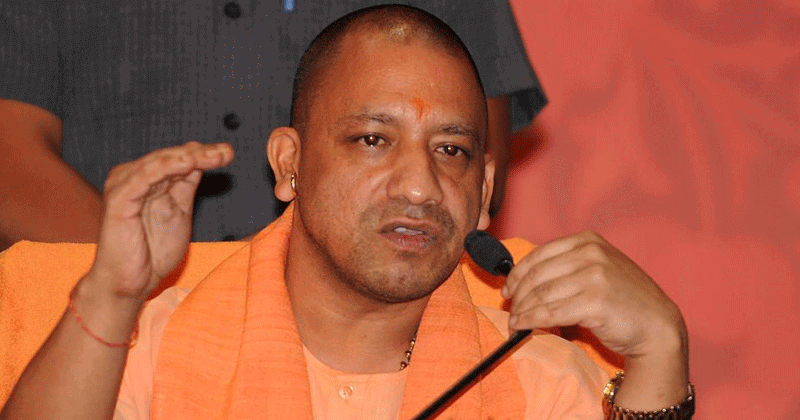 The Supreme Court on Monday issued a notice to Uttar Pradesh Chief Minister Yogi Adityanath for his alleged role in instigating the 2007 Gorakhpur riots.
A bench, headed by Chief Justice Dipak Mishra has given the Uttar Pradesh government four weeks to respond to the summons.
The petition had been filed by Petitioner Parwaz, a local journalist, who has been after the UP CM since the riots broke out in 2007. "We have videotapes his speeches and sufficient material ground to file the review petition in the Supreme Court," he said after the Allahabad Court had given its verdict earlier this year.
Earlier, The Allahabad High Court in February this year granted a reprieve to Adityanath and dismissed a petition seeking CBI probe against him in connection with a hate speech that led to the 2007 Gorakhpur communal riots.
Read More: Police department Summoned Bollywood actress Kangana Ranaut
Arguments over the petition, filed by Pervez Parwaz and Asad Hayaat, had concluded in December last year and a two-member bench comprising Justice Krishna Murari and Justice A.C. Sharma had reserved its verdict on December 18, 2017.
Pronouncing judgment on Thursday, the bench dismissed the petition on the grounds that it did not find any discrepancy in the riot probe. The Chief Minister, who was then a BJP MP, was accused of giving provocative speeches in Gorakhpur in January 2007 during Muharram procession, which led to communal clashes wherein one youth was killed and several injured. Adityanath was arrested in connection with riots but was released two days later.
"We find no material irregularities in holding an investigation and state government's refusal to grant sanction to prosecute Yogi Adityanath. Therefore, the writ petition has hereby dismissed," said the verdict.