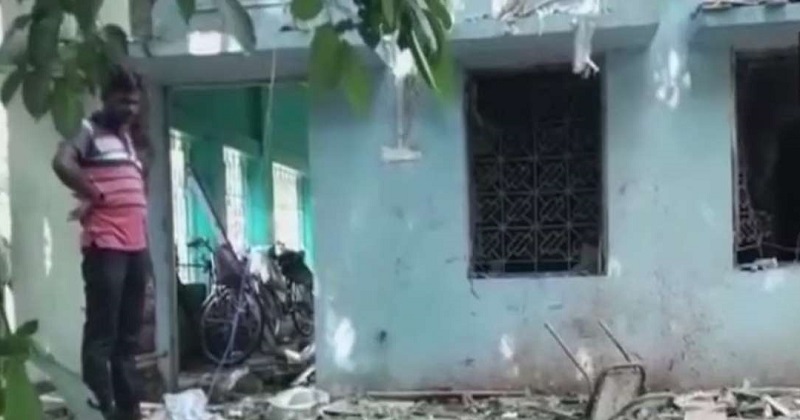 A bomb blast was reported at the TMC party office in West Midnapore's Narayangarh on Thursday morning. When members of the TMC reached the party office to attend a meeting, they opened the door and the bomb went off. As many as five people were seriously injured in the incident and one person was left dead.
The deceased has been identified as a TMC member, Sudipta Ghosh. Of the total five injured, one person is extremely critical. All injured were rushed to the Midnapore Medical College and Hospital. Meanwhile, a huge contingent of the police force has rushed to the spot. Police have registered a case and have begun an investigation into the blast.
Read More: "Kerala Govt is Responsible For the Floods, CM is Manipulating My Words to Hide his Mistakes": Ramesh Chennithala
The explosion took place at around 10 am. The sources said it was also not known whether a crude bomb had exploded or a gas cylinder inside the party office led to the incident.
Pradyut Ghosh, TMC MLA of Narayangarh, said that the cause of the explosion could not be ascertained till noon and the police were looking into it.
So far, it is not clear who is responsible for the blast.