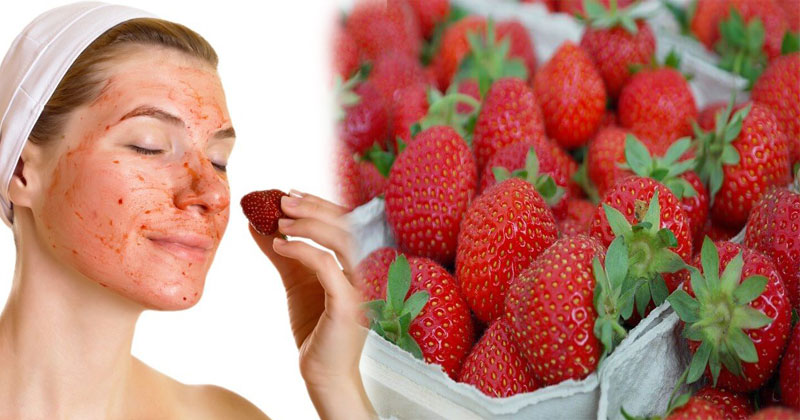 Packed with vitamins, fiber, and particularly high levels of antioxidants known as polyphenols, strawberries are a sodium-free, fat-free, cholesterol-free, low-calorie food. They are among the top 20 fruits in antioxidant capacity and are a good source of manganese and potassium.
Strawberries are a healthy food to eat to lose weight because there are 49 calories in one cup of strawberries. They are also loaded with Vitamin C, 3 grams of fiber, and some calcium, magnesium, and potassium. Strawberries are rich sources of phenolic antioxidants that can help aid in weight loss.
Beauty Benefits:
It has been proven that strawberries with their anti-oxidants, astringent and anti-inflammatory properties help slowing down aging process, treat burns and offer best form of UV protection.
Being rich in alpha-hydroxylic acid, Strawberries help get rid of dead skin cells.
They have a high content of salicylic acid making them the ideal agents to treat acne.
It also includes extensive Vitamin C content that boosts up collagen production and minimizes fine lines and wrinkles. Omega- 3 fatty acids found in strawberries lighten the skin tone and reduce dark circles.
You can also use this fruit to tone your skin, improve skin texture, and lighten pigmentation and acne marks.
Also Read: Amazing Beauty Benefits Of Baby Powder