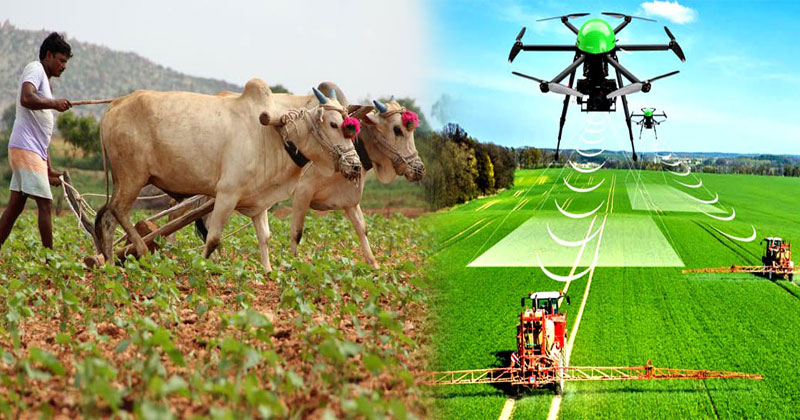 The conditions of the farmers show little to no improvement as they battle with the harsh environment grow a single crop a year.
So what can be done to improve their condition? Naturally, adopt hi-tech farming methods.
And a delegation of Jharkhand farmers has decided to do just that.
Chief Minister of Jharkhand Raghuvar Das on Sunday sent a delegation of 26 farmers from the state to Israel for training in technologically advanced farming techniques, so that other farmers in Jharkhand can overcome the challenges posed by lack of irrigation facilities and generate better produce like Israel, which also faced similar challenges.
"At present, the farmers here are facing challenges of lack of irrigation facilities and scarcity of land for agriculture. They are only farming one crop a year. However, Israel has overcome similar problems by using technologically advanced methods of farming. If our farmers learn those techniques, it will be beneficial for them and even they can overcome the present challenges," Das said.
The farmers were accompanied by agriculture director Ramesh Gorakh Gholap, joint director Subhash Singh, horticulture director Vijay Kumar, DCs of Hazaribagh and Garhwa Ravi Shankar Shukla and Neha Arora.
The government arranged this tour to Israel via Delhi at an estimated cost of Rs 50 lakh.
"We want five farmers from each district to go to Israel in a phased manner to learn new technologies in agriculture. The BJP government is committed to double the income of farmers of Jharkhand in five years, which is also my top priority," the chief minister said.
READ ALSO:  Farmers agreed to hand over their land for Jewar International Airport
He added that Jharkhand and Israel had one thing in common. "Like Israel, our state also faces a water crisis. But Israel overcame the problem by introducing drip irrigation. There are so many things to learn in Israel. On their return, these trained farmers will impart training to farmers of their locality," the chief minister said, adding that Jharkhand farmers would interact with Israel farmers who form companies on their own and market agri-products and get inspired.
On Sunday, the farmers' delegation flew to Delhi from Birsa Munda Airport from where they would catch the flight for Israel and reach here on Sunday night. They will stay in Tel Aviv.
On Monday, farmers will visit Israel farms and see for themselves autonomous irrigation and hydroponic farming technology. On Tuesday, they will check out Metzer drip irrigation systems, visit a organic green centre that displays newest agricultural technologies in vegetables, fruits, poultry and aquaculture (farming of fish, crustaceans, molluscs).
On August 29 and the day after, they would visit a food processing plant and meet Israel farmers. On August 31, they will return to Delhi.
The Chief Minister said that on their return, the farmers would be appointed as master trainers and entrusted with the responsibility of imparting knowledge of hi-tech farming techniques to farmers in various parts of the state.
Furthermore, Das shed light on the agenda of 'Momemtum Jharkhand' a summit for farmers where researchers, farmers, and scientists from all over the world will participate, including farmers from the state.
"Farmers of Jharkhand will have something special for them in the next budget," he added. The summit is slated to take place on November.
"The way there will be exchange of ideas, talks on how to use innovative farming techniques for better produce, so that by 2022 our farmers will also be in an advanced stage in the agricultural sector, and Prime Minister Narendra Modi's promise of doubling the income of farmers is also fulfilled," he asserted.