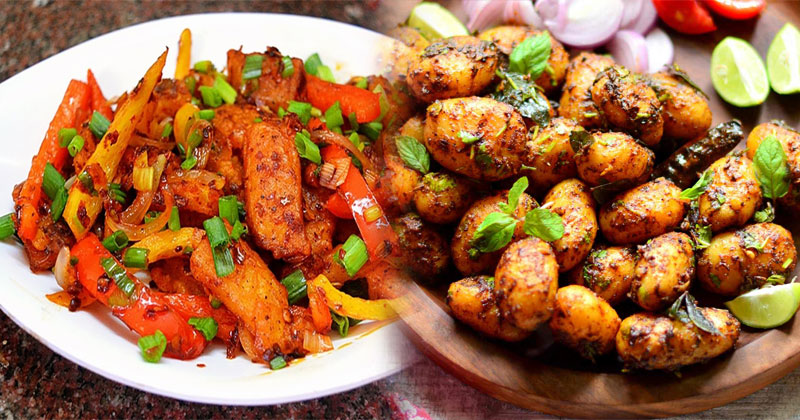 Want to simple up your 'Rice & Dal' lunch? Then try out this simple side dish- Dry Red Chili Potatoes Fry.
Konkani Style Batata Song Recipe-Dry Red Chili Potatoes Fry is a dry dish made simply with ground dry red chilies and tamarind into a smooth paste and mixed with soft potatoes.
Dry Red Chili Potatoes Fry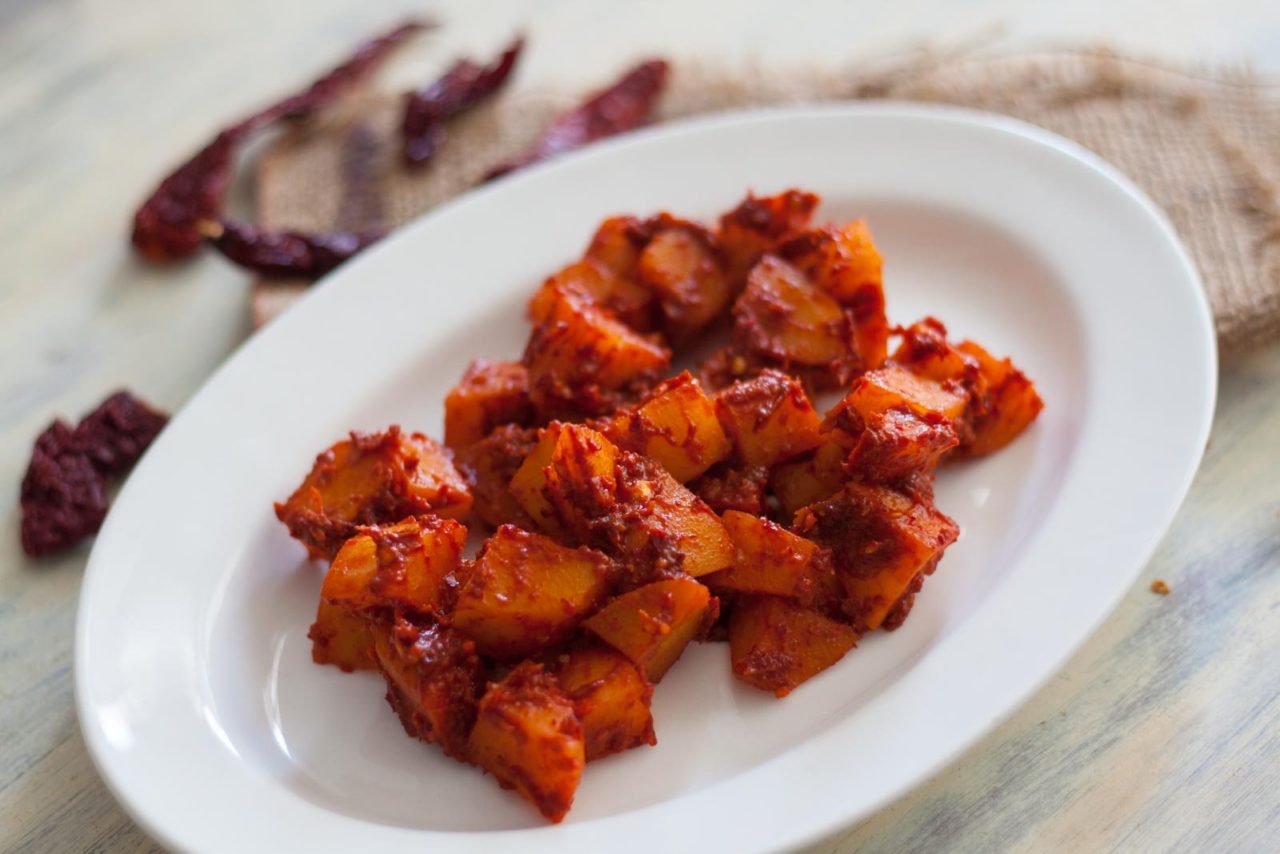 Prep in: 5 minutes
Cooks in: 25 minutes
Total in: 30 minutes
Makes: 4 servings
Ingredients
4 Potatoes (Aloo), peeled and cut into medium sized
1 teaspoon Mustard seeds
Salt, to taste
To Grind
5 Dry red chilies
18 grams Tamarind
READ ALSO: Delicious Indo-Chinese Dinner Dish- Vegetable Manchurian Balls in Spicy Orange Sauce
How to make
To begin making the Konkani Style Batata Song, roast the dry red chilies in a pan till it gets crisp and changes its color a bit.
Add it into a mixer along with tamarind, a little water and grind it into a smooth paste.
Heat a pan with oil, add mustard seeds and crackle it for 10 seconds. Add in the ground red chili paste and fry for at least 10 minutes.
In the meanwhile, pressure cook the potatoes with little water and salt to one whistle till it is just cooked. Allow the pressure to release by itself and strain the water.
Peel the potatoes and let it cool down. Cut the potatoes in cubes and keep them aside.
Add the potatoes into the pan in which the gravy is getting sautéed and mix well. Once the gravy is well coated with potatoes, switch off the stove. This will take about 2-3 minutes.
Konkani Style Batata Song is ready to be served.