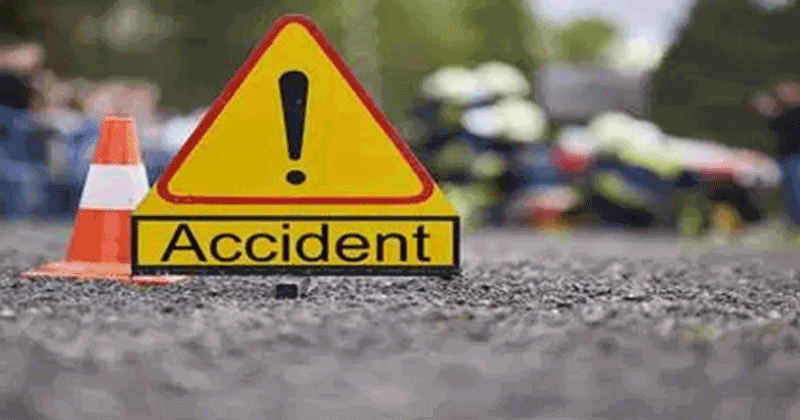 A teenage girl was taking a driving test when she was crushed to death by a hurtling train after her car stalled on an unmanned level crossing. Her 62-year-old examiner, however, escaped unhurt and reportedly did nothing to help the girl as she lay dying in the wreckage in Zaskale in southern Poland.
The CCTV footage of the incident captured from a workplace close to the railway line shows the 18-year-old girl named only as Angelika by police trying to cross the railway line when her red Suzuki Baleno stops right in the middle. The girl then tries to start the car again but is unable to do so and that's when the examiner gets off the car moments before it is smashed by an oncoming train and walks away, witnesses said. Angelika suffered multiple injuries and was rushed to a hospital in Nowy Targ town where she died later that day.
Narrating the horrific incident, an onlooker who declined to be named said, "The examiner escaped at the last minute, the girl, unfortunately, didn't. She tried to move but was half a metre away from surviving, she was already starting to move the car."
Read More: The Man Who Exhorted Others Not to Help Kerala Will Not Get Protection as S.C Rejects his Petition
Eyewitness Rafal Kwak, 40, said, "When we ran to the wreck, the girl was strapped in and the instructor stood nearby and did nothing. I wanted him to give me a first aid kit but he couldn't find it. She was still breathing, but she was very wheezy, she was getting weaker. She was disappearing before our eyes."
While another witness said, "The girl had a big head wound, her blood was everywhere, we tried to stop it. I heard her heavy breathing, fading in front of us." He added that the train driver had been sounding his horn for several seconds and seconds later the train was pushing the car along the tracks.
An investigation into the accident has been launched by the District Prosecutor's Office in Nowy Targ. The train driver and passengers were unhurt, according to Daily Mail report.