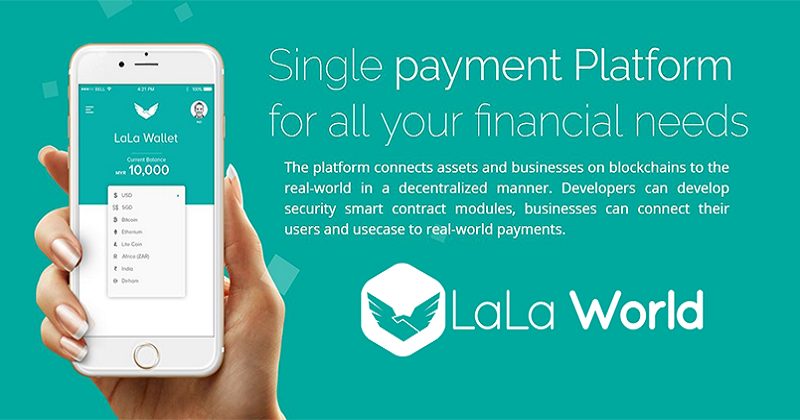 LALA World, the Singapore based FinTech organisation aims to facilitate a large set of iPhone users for utility and financial transactions; has launched its iOS app in India and UAE.
The company has built a global digital decentralised financial ecosystem powered by AI and Blockchain. Through this app, users in these two countries can carry out a wide range of utility bill payments and recharge with a wide range of service providers.
Capitalising on the blockchain revolution and using technology for a purpose, LALA World's vision is to support the financial inclusion of the micro-entrepreneurs, unbanked, migrants and refugees around the world.
Listed on the Apple App Store, iPhone users in India and UAE can download the iOS version of the LALA World App and avail financial services post the creation of a universally accepted Blockchain based LALA ID, which functions as a fulcrum for the App.
Read More: Minor son of Sub-Inspector arrested for Raping another Cop's Teenage Daughter
The app will allow Indian users to avail services such as Prepaid, DTH, and Data Card top-ups and online recharges offered by 29 different services providers. Apart from recharges, users can use the app to make utility bill payments such as telephone, gas, broadband, electricity and post-paid mobile bills of more than 25 different utility service providers in India. These payments are secure, fast and enabled with swift support from the LALA World App.