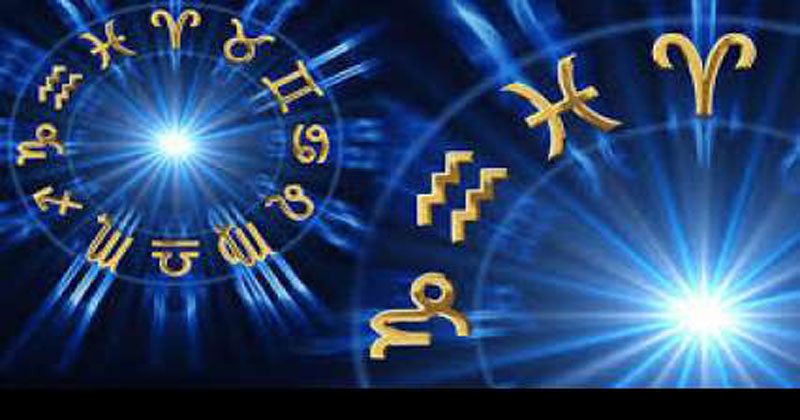 Check out the astrology predictions here and forget your stress:
Aries: It is a sunny, sparkling day, and the stars spell success. If you're feeling creative, simply pick up a paintbrush or try a new recipe. However, care and caution should be the buzzwords if you are driving alone, suggest Ganesha.
Taurus: Armed with ingenuity and lateral thinking, you are all set to take on today with practised ease, feels Ganesha. The toughest of problems will crumble like a house of cards before your intellect. A promotion or salary hike is also likely today. Money lenders and brokers will have a profitable day, says Ganesha.
Gemini: Today, you will do an amazing job in dividing your time between work and family. Despite your preoccupation with work, you will take time off for your family, and even plan out a small outing, leaving them pleasantly surprised. Also, your dreams are about to come true. Now, how many times does that happen in a lifetime?
Cancer: Not a good day for you in terms of fortune and opportunities. You will constantly find yourself in unwanted tricky situations without any fault of yours. You, however, are likely to know what to do in such situations by now, for you have been in too many of those in the past. The best course of action will be to stay out of arguments.
Leo: The friends we make go a long way in making us who we are, says Ganesha. Over the years, with your natural instinct to be a social charmer, you have built a fine circle of dedicated friends on whom you can bank with confidence under any circumstance. Today might be a day when you get the opportunity to make use of such friendship. Rest assured, says Ganesha, as your friends stand you in good stead today.
Virgo: An easy-going day full of fun and light moments will help you vent all that pressure built up inside you. Ganesha predicts a progressive and profitable day for you. Expect to honour invitations to social events or even parties.
Libra: Letting things build up inside you is never a good idea. Learn from this as there is every possibility that today might turn out to be an aggravating and exasperating day for you. You may feel that way due to all the amassed emotions and resentments, so let it all go. It would be a good idea to take a break from the routine and bring in some freshness. Recharge yourself by indulging in some fun and frolic today, says Ganesha.
Scorpio: Don't put off cultivating healthy eating habits, says Ganesha. You should do better to control over-indulging in food as it may lead to obesity. Ganesha advises you to stick to a healthy lifestyle, especially when it comes to meals.
Sagittarius: You become your own judge today. Through introspection, you try to find you the various causes that lead to troubles in your life. Though it may take time, eventually you achieve what you want and try to find reasonable solutions for the same. However, make sure you do not waste your entire day in pondering about the glitches; move on, Ganesha advises.
Capricorn: You will find the day to be taxing, mostly because of the amount of work delegated to you, says Ganesha. But it will take trouble quite an effort to dampen your spirit. You will be in the fray in the latter part of the day, but will leave your rivals trailing behind in terms of business strategies. Success will be yours if you ensure to be mindful of your moves.
Aquarius: You will come out top in whatever you choose to do, and success will smell honeysuckle sweet! Naturally, recognition and rewards await you. Take your friends to that trendy café; you needn't wait for a reason to party, says Ganesha.
Pisces: Now is the time when the inner circle of friends that you have nurtured over the years will prove their worth, says Ganesha. It is good to know that in times of need you can bank on their support and count on their cooperation. You will be able to luxuriate in the benefits of their friendship today.