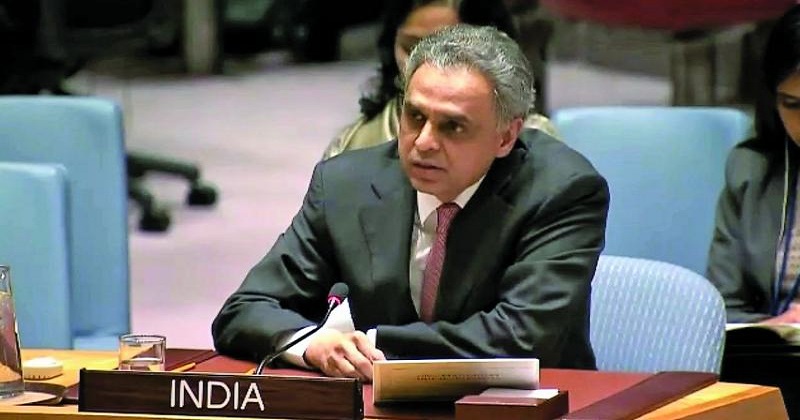 India on Wednesday said that it hoped that Pakistan, under the leadership of newly elected Prime Minister Imran Khan would work constructively to 'build a safe, stable, secure and developed the South Asian region, free from terror and violence.'
The statement was made by India's Permanent Representative to the United Nations Syed Akbaruddin.
Referring to Pakistan's repeated references to the disputed territories along the border, Akbaruddin added, "I take this opportunity to remind Pakistan, the one isolated delegation that made unwarranted references to an integral part of India, that pacific settlement requires pacific intent in thinking and Pacific content in action."
In his first speech after winning the July 25 general elections, Pakistan Prime Minister Imran Khan said he wanted to have good relations with India and work to resolve all outstanding issues through dialogue. Mentioning Kashmir as the core issue of dispute between the two nations, he added that it was about time that the two countries sat across the table and discussed the issues of concern.
Read More: Riteish Deshmukh and Genelia D'Souza's son accepts fitness challenge and challenges Taimur
"We should sit across and resolve the issues instead of we blaming India for problems in Balochistan and they blame us for problems in Kashmir. I can say that if you (India) will take one step forward, we will take two steps forward.
The relationship between the two countries has been one-sided so far and Pakistan has been blamed for all sorts of terrorism in the world. We want friendship with India and want to resolve all issues through dialogue," Khan elucidated.
Earlier this week, Pakistan's Minister for Human Rights Shireen Mazari has said that the incumbent government in Islamabad is preparing a proposal to resolve the Kashmir issue.