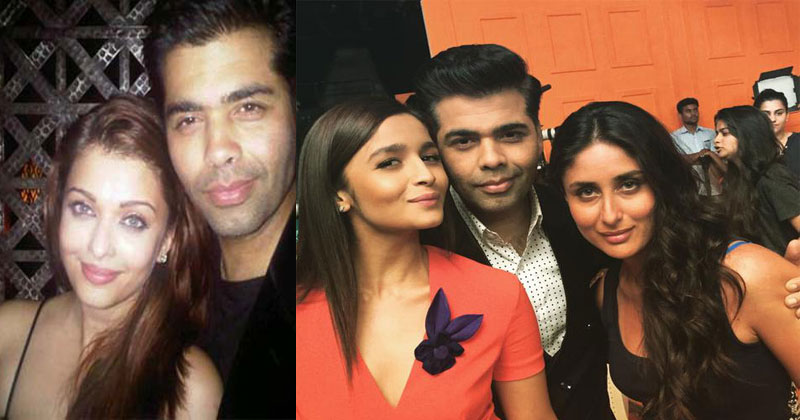 Karan Johar, often informally referred to as KJo, is an Indian film director, producer, screenwriter, costume designer, an actor more than that he is one of the best talk show hosts.
Karan will be seen in the hot seat, while designer Anaita Shroff Adjania will be seen playing the talk show host on her new show.
And as talk shows go, there were a lot of fun and may be controversial questions, but since the guest was Karan, he ain't afraid of no question, right? His answers were as entertaining as ever. On being asked about his sex life, Karan revealed that he was undersexed and underpaid as well. Only Karan Johar can give answer like that, don't you think?
Next, Anaita quizzed him about which actress he would marry if he could and Karan was quick to it would be his friend Kareena Kapoor Khan. Woa! Who knew right?
In Koffee With Karan Season 6, he had revealed that if there was one woman he ever fell in love with it was Twinkle Khanna. Looks like Karan changed his mind.
On being asked if Karan is looking for a big relationship, he replied, "I am happy with serial something. Not even dating", and both the host and guest quipped together, "serial action".
Karan Johar has always been candid and open about his sexual orientation. In his autobiography, The Unsuitable Boy, he has written, "Everybody knows what my sexual orientation is. I don't need to scream it out. If I need to spell it out, I won't only because I live in a country where I could possibly be jailed for saying this. Which is why I Karan Johar will not say the three words that possibly everybody knows about me".
Read:Richa Chadha looks stunning in her latest sexy bikini shoot: See Pics