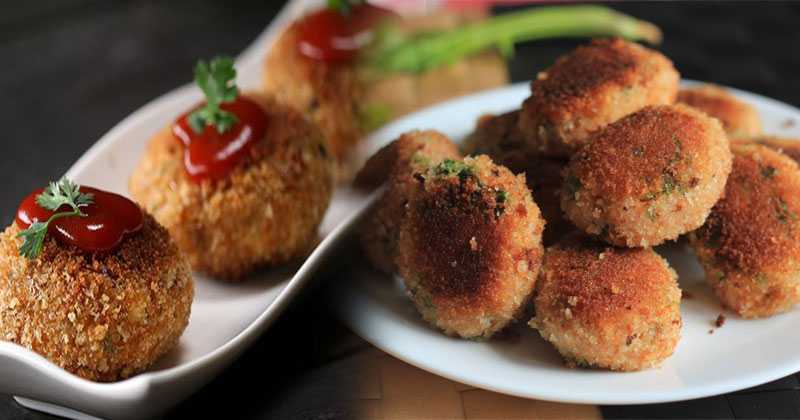 Russian Pattice is a lip-smacking chicken cutlet that is packed with flavour and spices and makes a perfect appetizer for parties. Serve it along with mint chutney and a delicious cocktail and your guests will simply love it.
Russian Pattice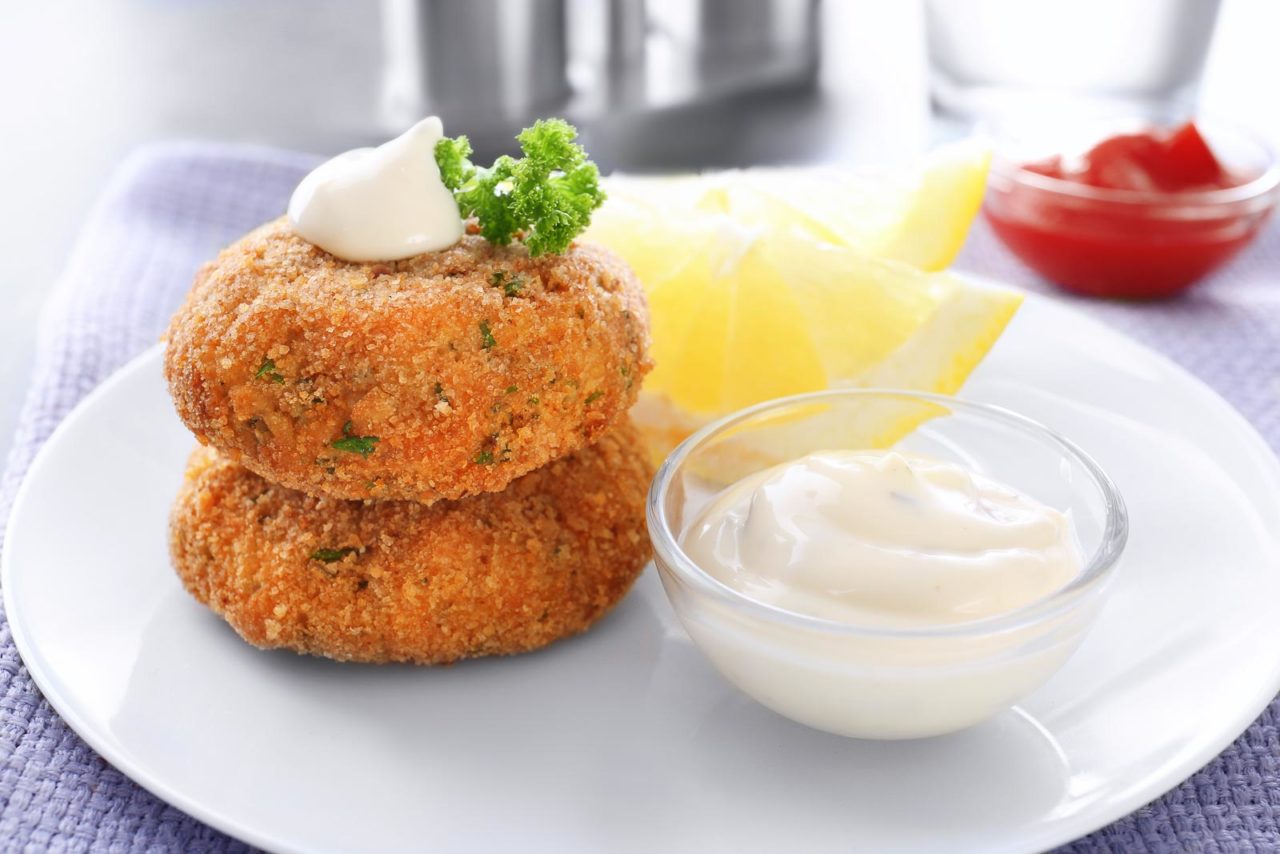 Prep in: 10 minutes
Cooks in: 15 minutes
Total in: 25 minutes
Makes: 4 servings
Ingredients
2 Potatoes (Aloo), boiled and peeled
200 grams Chicken breasts
1/2 cup Cheese, grated
1/2 tablespoon Garlic, paste
1/2 tablespoon Ginger, paste
2 Green Chillies
2 sprig Coriander (Dhania) Leaves
1/3 cup Breadcrumbs
Salt, to taste
1 teaspoon Black pepper powder
1 teaspoon Garam masala powder
To coat the Pattice
1 Whole Egg
1/4 cup Sooji (Semolina/ Rava)
1/2 cup Breadcrumbs
READ ALSO:  Delicious & Fun Food For Party Appetizer- Peri Peri Fish Fingers
How to make
To begin making the Russian Pattice Recipe, we will first parboil the chicken.
Heat water in a saucepan on high heat along with some salt and give it a brisk boil, add the chicken breast to it and cook it for about 3-5 minutes.
Turn off the flame, drain the excess water and shred the chicken into small pieces.
Transfer to a bowl. Along with the chicken in the bowl, add mashed potatoes, cheese, garlic, ginger, green chillies, coriander leaves, bread crumbs, salt, black pepper powder, garam masala powder, mix well and bring the mixture together.
Divide the Russian pattice mixture into equal portions. Roll each portion between your palms and flatten it to resemble like a disc.
Preheat a kadai, with oil on the medium-high heat.
Alternatively, if you wish to, you could also shallow fry it.
In a small bowl, break the egg and whisk it well. In yet another bowl, mix together the rava and the breadcrumbs and set aside.
Dip each pattice into the egg then roll it into the rava-bread crumb mixture.
Drop these Russian pattice into the hot oil and fry until it turns into a lovely golden brown colour.
Serve hot Russian Pattice as a tea time snack with chutney or tomato ketchup.