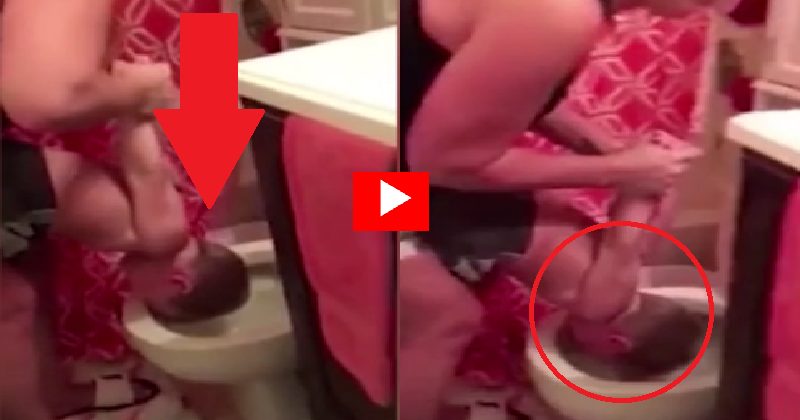 A Florida mother says she's receiving death threats after a video of her, apparently putting her son's head in a toilet, went viral.
Kaitlyn Wolf of Leesburg told reporters that the whole video was a joke and that her three-year-old son wasn't screaming, he was laughing. Local police are not convinced and have reportedly started an investigation into the incident after being tipped off by social media users who watched the video.
"The incident is already currently under investigation by the Department of Children and Families," Leesburg Police said in a statement obtained by WKMG. "Leesburg detectives will be coordinating with DCF on the investigation and forwarding all investigative findings to the State Attorney's Office, who will review the case and determine if any criminal charges are warranted."
Right now DCF is looking into this video that was posted on Facebook. It shows a Leesburg mom, putting her 3 year old son's head in the toilet. She claims it was all a joke. pic.twitter.com/8EyPPaNKDW

— Myrt Price (@MPriceWFTV) September 3, 2018
Also Read : Video of a cute little girl sleeping in class room goes viral on internet : Watch Here
"(It) sounds like he's like, hysterically crying, but he's not," Wolf told WKMG. "He's crying and he's laughing at the same time. After the video was done… (he) goes, 'Let's do it again.'" Wolf was reportedly showing the toddler what a toilet "swirly" was and then sent the video to the boy's babysitter.
"It was just a game," Wolf explained, via The Atlanta Journal-Constitution. "I didn't inflict harm on him. He didn't have any bruise or cuts. He was laughing during the video." Despite the mother's assurance that her son wasn't hurt, Wolf claims she's been threatened on Facebook repeatedly since the video was shared.