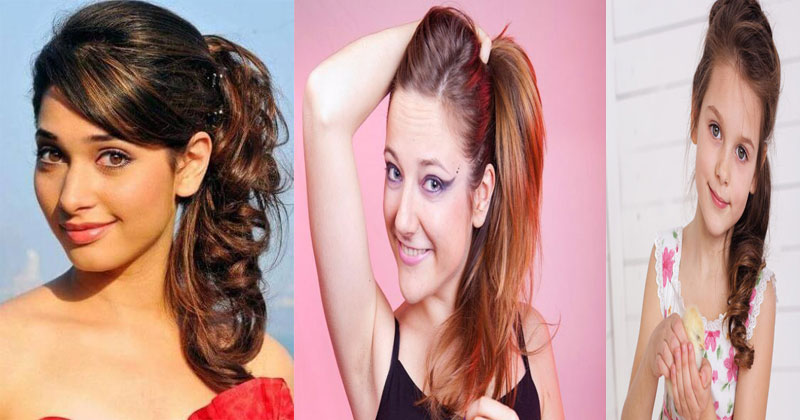 Try this easily stylish hairstyle
What You Need
• Curling rod
• Styling mousse for kids
• Teasing Comb
• Rattail comb
• Small bobby pins
• Fine Comb
• Hair elastic
How To Style
Use the rat tail comb to make an off centre partition.
Take a section from the front of the larger side and tease its back to create a little volume for the pouf.
Smoothen the surface of the section with the fine comb and secure the pouf to the scalp using small bobby pins.
Comb and gather all her hair at the base of the head on the larger side.
Tie the hair using a hair elastic.
Apply hair styling mousse onto the ends of the ponytail.
Take the curling rod and coil the edges – voila! The hairdo is ready!
Also Read: How To Do A Messy Topknot Hairstyle?