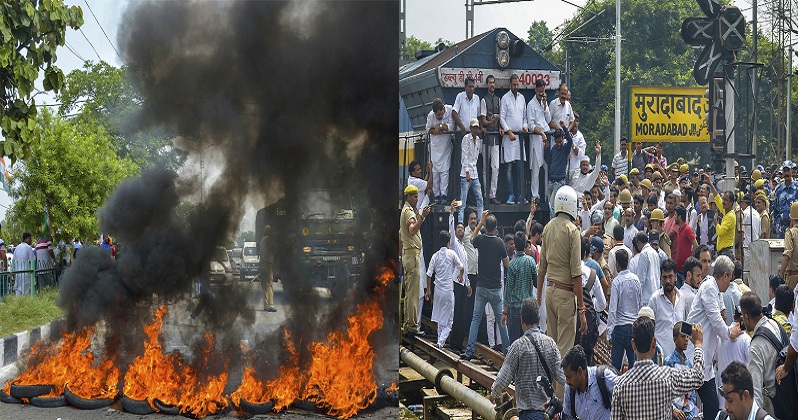 BJP said the 'Bharat bandh' was not successful and condemned the violence that has occurred in several states due to the shutdown.
"The BJP strongly believes that in spite of some momentary difficulty, people are not supporting the bandh. That is unnerving the Congress party and the opposition. And the resort to violence is designed to over-awe the people of India," says Union minister Ravi Shankar Prasad at a press conference.
"People know the truth, there is no role of government in fuel hike. It is due to external factors," he says.
Also Read : In this city petrol price touches Rs 89.97 per litre, Highest in India
"Why are people of India indifferent to the Bharat bandh? Because they understand the rise to fuel price, even though temporary, is because of factors beyond the control of government of India," he says.
"Everyone has a right to protest but what is happening today? Petrol pumps and buses being set ablaze, putting to risk lives. A child died after an ambulance was stuck in the protests in Bihar's Jehanabad. Who is responsible?": Ravi Shankar Prasad, reports ANI.