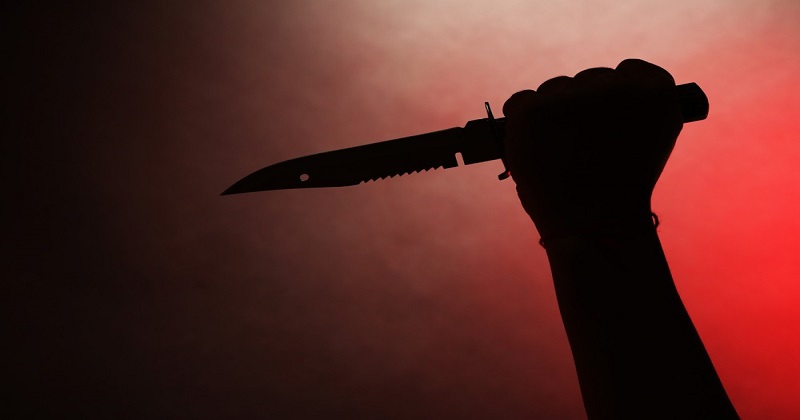 A 20-year-old woman was arrested on Monday for allegedly inviting his ex-boyfriend to have sex with him and slashing his throat with a knife along with his lover, who was the victim's friend. The incident was reported in the early week of September when the victim's wife filed a missing case.
The love triangle started four years ago when two men, Rahim and Israfil, fell for the same woman, identified as Saira, during a train journey. They both, in fact, got down at Muzaffarpur in Bihar to drop her home. The woman, however, fell for Israfil. They both stayed in touch until he got married to some other woman two years ago.
After some time, Rahim and Saira got into a relationship but the woman still stayed in touch with Israfil. The woman later told the police that when she tried to distance herself from him, he started blackmailing her to keep her in a sexual relationship with him. Their sexual relationship drove Rahim crazy.
Also Read: According to a study, this is the most stressful and uncomfortable sex position ever
On August 31, Saira called Rahim to Delhi and they both hatched a plan to murder Israfil. Saira called Israfil and invited him to have sex with her. Unsuspected Israfil, who was an auto driver, met Saira at Noida City Centre Metro Station and they both headed towards Noida Expressway. Rahim, on the other hand, took a private auto and followed them.
After some time, Saira asked Israfil to stop the auto and took him to a secluded spot. She blindfolded him with her dupatta and slashed his throat. Rahim got down the auto, reached the spot and stabbed Israfil. Rahim smashed Israfil's head with a boulder, the police said. After committing the crime, Saira went back to Noida and Rahim took a plane to Patna.
When Israfil didn't return home till the next morning, his wife filed a missing case. The police found Israfil's body the next day. A dupatta, knife used in the crime and Rahim wallet were recovered from the spot. Mobile location history showed the presence of two more phones at the spot the night Israfil was killed.
While Rahim was brought to Delhi by train, another team of the police reached Noida where Saira worked as a maid and arrested her.